Live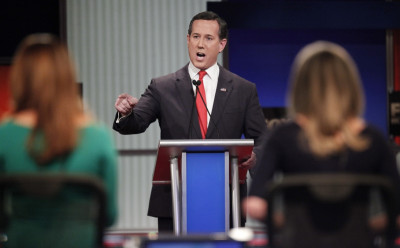 The sixth Republican debate, and first presidential primary debate of 2016, will be divided into two events. The first undercard debate featured three candidates, while the second main event will feature seven candidates.

The main debate, which airs at 9pm EST/2am GMT, will feature: real estate mogul Donald Trump; Texas Senator Ted Cruz; Florida Senator Marco Rubio; retired neurosurgeon Ben Carson; New Jersey Governor Chris Christie; former Florida Governor Jeb Bush; and Ohio Governor John Kasich. It will be moderated by anchor and managing editor of Business News Neil Cavuto and anchor and global markets editor Maria Bartiromo.

The first debate, which aired at 6pm EST/11pm GMT, featured: former Hewlett Packard CEO Carly Fiorina; former Arkansas Governor Mike Huckabee; and former Pennsylvania Senator Rick Santorum. It was moderated by anchors Trish Regan and Sandra Smith.

The two debates are hosted by Fox Business Network. Learn how to watch here.