Live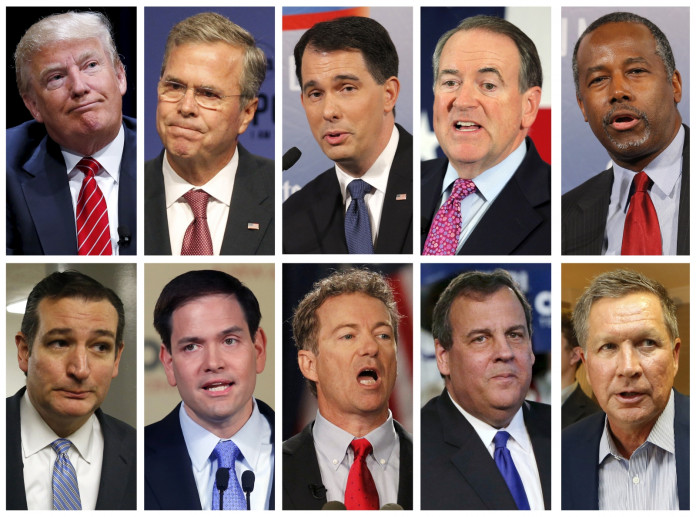 "God has blessed us," says Rubio. "God has blessed the Republican Party with diverse candidates while the Democrats can't find one."
The primary debate featured a much more lively discussion, with Trump, Paul and Christie getting jabs in one another. While all the candidates made sure to attack Democratic front-runner Hillary Clinton.
The debate began with Donald Trump admitting that he will consider running as an Independent if he does not win the Republican nomination.
The "happy hour" debate--including Rick Perry; Lindsey Graham; Rick Santorum, Carly Fiorina; Bobby Jindal; George Pataki; and Jim Gilmore--has wrapped up.
A clear winner of the "kids table" debate has not been chosen, but many say Fiorina came out on top.
Fox News, which hosted the debates, stated that it used polls conducted by Fox News, Bloomberg, CBS News, Monmouth University and Quinnipiac University to chose the top 10 candidates for the much anticipated debate.