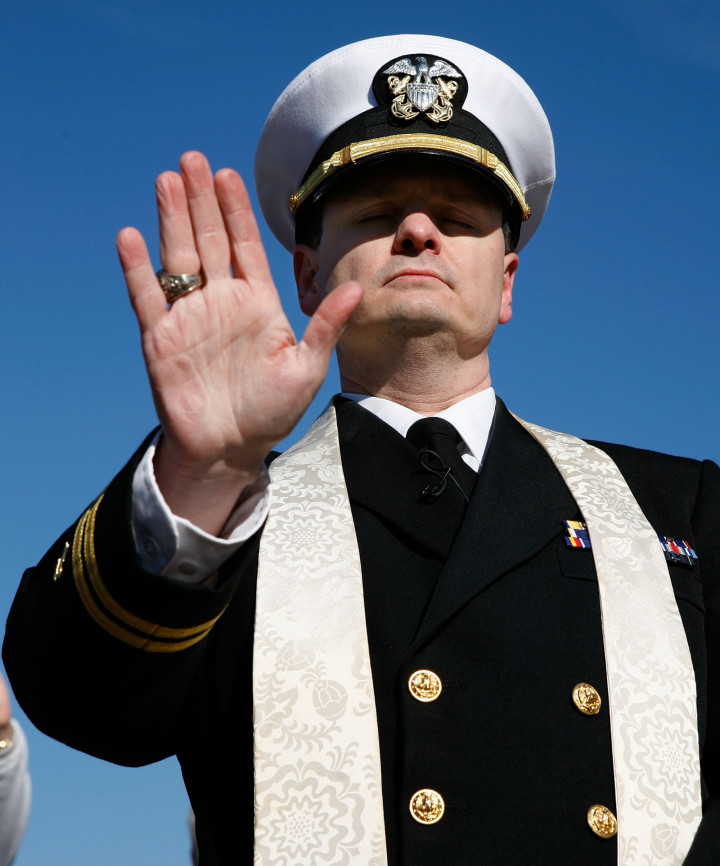 A Republican elected to Colorado's House of Representatives believes that US president Barack Obama is possessed by demons.
Gordon "Dr Chaps" Klingenschmitt defeated incumbent Democrat Lois Fornander by 40 points in last week's mid-term elections to take the senate seat for the state's District 15, which includes the city of Colorado Springs.
Klingenschmitt has often declared his belief that Obama is possessed, and has even written a book on the subject entitled The Demons of Barack H. Obama: How the Gift of Discerning of Spirits Reveals Unseen Forces Influencing American Politics. It was published in August 2012, months before Obama was re-elected, defeating Mitt Romney.
"By objectively observing how a politician's policies and laws may ultimately promote sin and immorality among the people, we can discern that politician actually manifesting demons, to destroy a nation," reads the book's description on Amazon.
"This book examines the policies and actions of Barack H Obama, to compare the moral indicators of his political behaviour to Biblical standards of ethical morality, to help us discern what spirits are actually manifesting inside the soul of the 44th President of the United States."
The website Right Wing Watch reported that during his election campaign, Klingenschmitt proved "himself to be a complete embarrassment to his party, as party officials and fellow Republicans have repeatedly denounced him."
A former navy chaplain, Klingenschmitt also claimed in 2011 that he performed an exorcism on a young woman and cured her of being a lesbian.
His website, Pray in Jesus Name, hosts videos in which he airs homophobic beliefs, claiming that gay sex involves "co-operating with the Devil" through "demonic spirits" and that gay child adoption is a "child abuse tool".
He has even performed an exorcism of Obama on the website. The president was not in attendance.
In 2006, Klingenschmitt went on an 18-day hunger strike against the US Navy's policy of not allowing chaplains to publicly pray in the name of Jesus. He broke his fast claiming victory, but the Navy claimed they had never had any such policy.
In last week's mid-term elections, Republicans seized control of the US Senate, and strengthened their position in the House of Representatives, which enables the party to block Obama's legislation for the remaining two years of his presidency.
Analysts claimed that the results showed that voters had become deeply disillusioned with President Obama.
Klingenschmitt will take up his seat in January.