As the Syrian army, backed by the Iranian militia advances on East Aleppo, the White Helmets rescue group in the city has voiced its concerns over the safety of its volunteers and their families. Fearing torture and execution of its members, the volunteer civil defence non-governmental organisation has turned to international groups seeking help to safely evacuate the city.
"If we are not evacuated, our volunteers face torture and execution in the regime's detention centres," the rescuers said in an 8 December statement released by the Syria Campaign advocacy group that handles communications for them. "We have good reason to fear for our lives."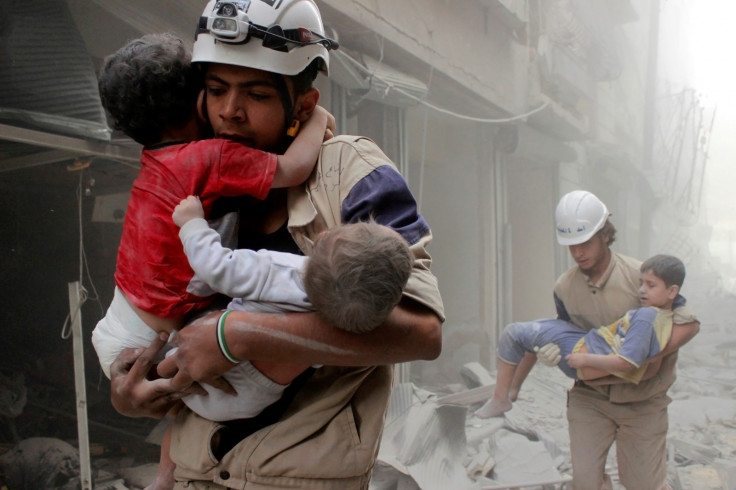 The rescue group said that it believed it had less than 48 hours to remove its volunteers from the rebel-held region.
The White Helmets, formally known as the Syria Civil Defense is concerned that the incoming national army will consider its volunteers "as terrorists" and treat them likewise. "We hold the ICRC (International Committee of the Red Cross), the United Nations and the [UN] security council responsible for our lives and we call on you to secure safe passage," the group added in its statement.
A contender for the 2016 Nobel Peace Prize, the White Helmets won international acclaim for the humanitarian work it has been doing in the aftermaths of government attacks. However, the Bashar al-Assad government criticised it as being a tool of western propaganda and according to the rescue group's Thursday statement, the regime has "falsely claimed many times that our unarmed and impartial rescue workers... are in fact affiliated with radical extremist groups".