A retrospective Elliott Erwitt exhibition is being staged in London to celebrate his 90th birthday later this year. One of the giants of American photography, Erwitt has a string of lifetime achievement awards and more than 20 retrospective photography books to his name.
The exhibition at Beetles+Huxley includes more than 50 photographs surveying Erwitt's career, ranging from photographs of New York in the late 1940s, to portraits of well-known figures and rare vintage prints. Known for his satirical humour and sharp wit, Erwitt is probably best known for his quirky photos of dogs, some of which will be on display in London.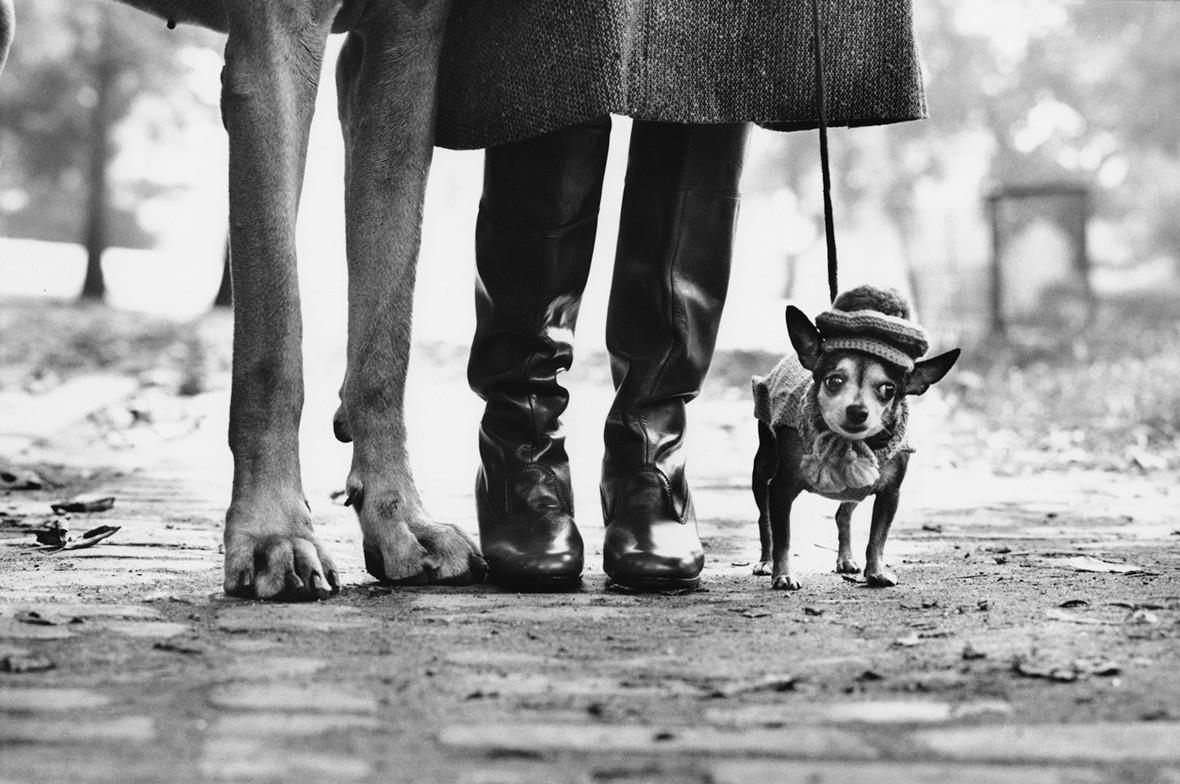 Elliott Erwitt was born in 1928 in Neuilly-sur-Seine, Paris to Russian parents. Soon after he was born the family moved to Milan where he spent his childhood. In 1939, the family took the last ship out of peacetime Europe, arriving in New York five days after the outbreak of war. He studied photography at Los Angeles City College, and returned to New York aged 18, where he met influential photographers, Edward Steichen, Robert Capa and Roy Stryker.
The exhibition includes two early photographs taken in New York in this formative period. His first major project quickly followed in Pittsburgh in 1950, commissioned by the legendary Roy Stryker. Three recently rediscovered works from this project will also be on display.
In 1953, Robert Capa, founding member of Magnum Photos, invited Erwitt to join the agency. Sensitively observed portraits of well-known figures such as Jack Kerouac, Arthur Miller, Grace Kelly, Marilyn Monroe, John F Kennedy, Salvatore Dali and Che Guevera among others, demonstrate Erwitt's versatility when displayed alongside his cityscapes and the wide-open spaces of the American west.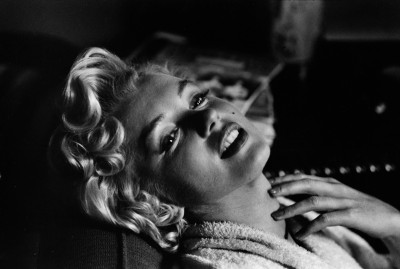 Erwitt has been honoured by numerous solo shows at establishments such as the Smithsonian, the Museum of Modern Art and the Chicago Art Institute. In 2015 he was awarded the Outstanding Contribution to Photography Award by the World Photography Organisation. He lives and works in New York.
Elliott Erwitt runs from 24 January to 17 February 2018 at Beetles + Huxley, 3-5 Swallow Street, London, W1B 4DE.