Egypt's national football team does not have the record of an underdog. The Pharoahs have won the African Cup of Nations seven times, including back-to-back tournaments between 2006 and 2010. They remain the only African team to have broken into FIFA's global top-10 ranking, albeit fleetingly.
But a lot has changed in Egypt since the national team won the 2010 Africa Cup of Nations. The country has experienced a revolution, financial meltdown, Islamic State (Isis)-inspired terrorism and a return to military rule after general Abdel Fatah el-Sisi overthrew Mohammed Morsi in July 2013.
In a country that has always been obsessed by football, maybe it is of little surprise that the beautiful game has played a role in the roller-coaster of Egyptian politics since 2011.
In Tahrir Square, it was the fanatical fans of Cairo clubs al-Ahli and Zamalek that protected the protesters that eventually ousted Hosni Mubarak.
The 'Ultras' were the vanguard of Egypt's revolution, putting aside their bitter rivalry to protect demonstrators against the police.
But just under a year later came the Port Said massacre, when 72 fans were killed and 1,000 more injured during a riot at a game between al-Ahli and al-Masry. In the wake of the attack, the government cancelled the domestic football league for two years. In 2012, 2013 and 2015, Egypt failed to qualify for the Africa Cup of Nations.
"The revolution and its subsequent counter-revolution both created chaos in the game and saw the game take a central role in it. The league has been cancelled and postponed multiple times. Fans have been banned. Ultras outlawed as terrorist groups. The game has been a mess," said James Montague, author of When Friday Comes: Football, War and Revolution in the Middle East.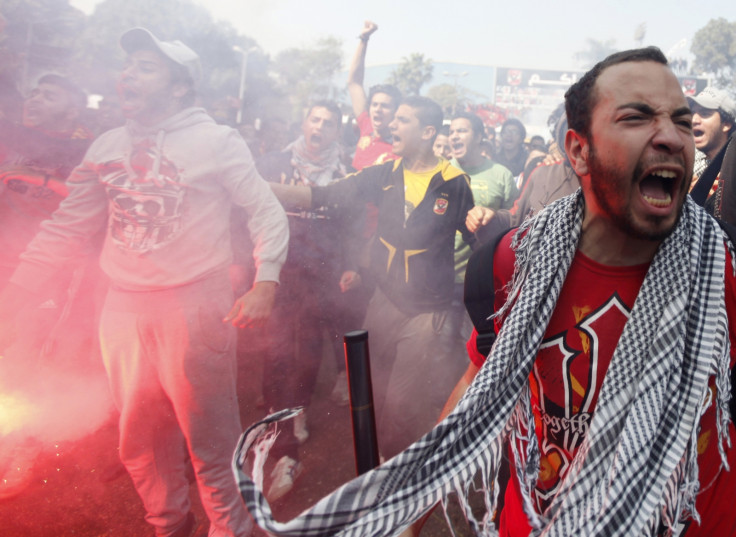 Since general Abdel Fatah el-Sisi seized power in a military coup in 2013 – ousting Mohammed Morsi, Egypt's first democratically elected leader – football players have also found themselves caught up in the huge crackdown on political dissidents by the new regime in Cairo: in January this year, legendary Egyptian footballer Mohamed Aboutrika was put on terrorist watch list by the authorities, accused of funding the outlawed Muslim Brotherhood.
The Ultras have also been targeted. In May 2015, the chairman of Zamalek and a Sisi ally, Mortada Mansour, brought a case against hardcore fans in a Cairo court. Mansour had a history with the Ultras, who the previous year had doused him in urine, and sought incorrectly to present them as a branch of the Muslim Brotherhood. In reality, the Ultras protested just as hard against Morsi as they did Mubarak.
H. A. Hellyer, senior non-resident fellow at the Atlantic Council and the Royal United Services Institute in London and author of A Revolution Undone said that the Ultras as a political force in Egypt has largely ceased under Sisi: "The economic situation has overtaken a lot – as well as the security situation. So it isn't really something that attracts a lot of attention now," he said.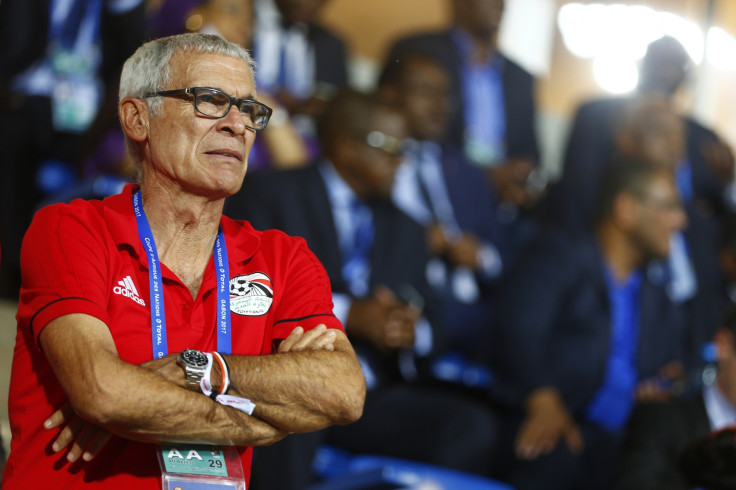 Yet while concerns about their day-to-day lives may be keeping ordinary Egyptians away from the Ultras, fans are paying attention to Sunday's (5 February) final game against Cameroon and the prospect of putting the Pharaohs back on the map seven years after the revolution. Politics aside, Egyptians want the best for their national team: "They want to win, obviously. Egyptians can be very patriotic indeed," he said.
They have reason to be optimistic. Egyptian players such as Italian side Roma's Mohamed Salah, al-Ahli legend Ahmed Hegazy and veteran goalkeeper Essam El Hadary – who is on track for his fourth African Cup of Nations title – mean that the team are well positioned to face Cameroon, a side that has not won the tournament since 2002.
Egypt have not qualified, let alone won, the African tournament since 2010, but the team's Argentinian manager Hector Cuper may be looking beyond Sunday's final to the even bigger prize of World Cup qualification, which has eluded Egypt since 1990.
"There has always been talent and now [...] Egypt can again prove they are Africa's best. The final is already beyond expectations," Montague said.