Across Europe, security services are now planning on how to deal with thousands of Western jihadists who might return to the continent as the Islamic State (Isis) continues to lose its territory in Iraq and Syria.
The return of the radicalised jihadists, who are armed and trained, will pose a grave threat to the security of the continent in the near future, according to an Independent report. Security authorities say they are a "ticking time bomb" and added that more co-ordinated efforts and policies are required to face the imminent crisis, the report said.
However, in the last eight months, the number of foreign fighters returning to Britain has been in single digits.
At least 27,000 foreign fighters have reportedly joined the terrorist group, with around 5,000 to 7,000 arriving from Europe. Around 800 people from Britain have reportedly joined the group.
About 400 Muslim volunteers from Britain, who had travelled to Syria and Iraq, are said to have returned from the war-torn region. Fifty five of them have been arrested and convicted of fighting for or aiding extremist groups.
This crisis is complicated by the fact that child soldiers are increasingly being used, including those of Western parentage, by the extremist group to execute prisoners and carry out other gruesome violent activities. Last week, a picture of an 11-year-old boy, alleged to be British, had emerged. The boy, reportedly the son of Sally Jones – a British woman who converted to Islam and joined the jihadi group in Syria – was shown shooting a Kurdish fighter in the picture.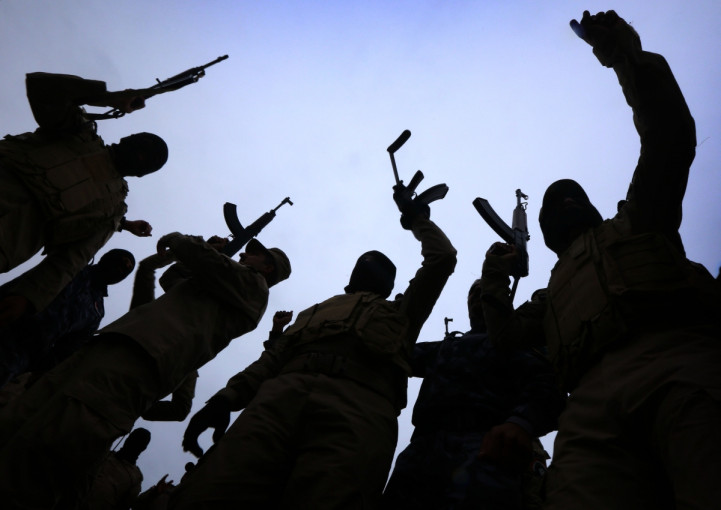 It has been reported that IS (Daesh) has at least 1,500 child soldiers in its ranks. Majority of them are from Syria and Iraq, while children from Yemen and Morocco come a close second. At the moment, there are supposedly 50 children from Britain and smaller numbers from France and Australia.
A senior British official told Independent, "What one does with these children need to be considered. Some of them have who have been used to carry out these criminal acts are below the age of criminal responsibility in many countries in Europe. We know of children from the West who had been taken to Syria, but there are also children who have been born there to European parents. As we know Daesh [Isis] are now bringing five-year-olds into their jihad.
"But the real problem would be with the thousands of adults. A number of states are liaising on this, but the policies will depend to an extent on political and legal considerations in individual states."
Meanwhile, authorities also said that there was some misinformation regarding how many fighters, who left from Europe, have returned. The British head of Europol accused Nigel Farage for making a false and alarmist statement in which he claimed that the European refugee policy allowed 5,000 extremist jihadis to get into the continent.
The Senior British security official further expanded, "making claims of thousands of jihadists already back in Europe obscures the real problem which lies ahead. Isis will face big losses over the next year. Some of the foreign fighters will killed, some captured, but the others will try to flee, many back to Europe. It's a real witch's brew, quite a big problem: one which will not go away."