Fernando Alonso may be returning for McLaren after competing in the Indy 500 but there are set to be no change to the team's fortunes ahead of the Canadian Grand Prix this weekend. Alonso retired with 20 laps remaining in Indianapolis when running in seventh, suffering engine problems akin to the issues which has beset his 2017 Formula One campaign.
The Spaniard missed the Monaco Grand Prix to compete in the endurance event after failing to finish three of the season's five races this term. Alonso enthused about competing but returns to F1 with the hope of turning his campaign around.
Central to McLaren's issues is the underperforming Honda power unit and has ensured the team are yet to register a world championship point this season. With the circuit in Montreal including several on straights the velocity of the car is set to be tested again, and boss Eric Boullier says problems beckon for the Woking-based team as a result.
"Of course, we're very much looking forward to having Fernando back in the car again in Canada, after his McLaren Honda Andretti Indy 500 adventure," he said. "What he has achieved in just a few short weeks has been phenomenal, and the whole team is looking forward to catching up with him and congratulating him on a hugely impressive performance.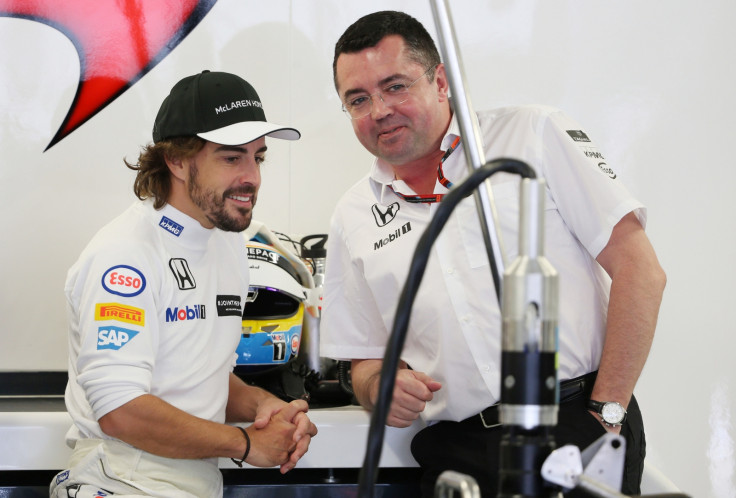 "The nature of the Circuit de Gilles Villeneuve is high-speed, with tight chicanes, limited run-off and heavy braking. While its complex traits won't suit the strengths of our package, we are still pushing the envelope at every race by bringing useful developments that are correlating well and eking out more performance.
"We still have a long way to go, and this circuit will be a tricky platform on which our package is less likely to shine, but we will work hard as always to maximise what we have in our armoury and take advantage of every opportunity on track."
The future of Alonso at McLaren is uncertain, with the two-time world champion set to be uncompetitive for a third straight season since returning upon the start of the relationship with Honda. Mercedes have been linked with a 2018 move for Alonso, whose contract expires at the end of the season.