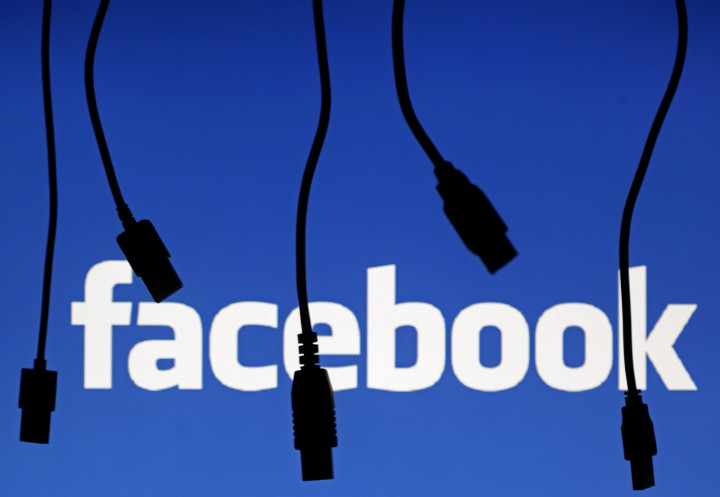 Revenge porn and "slut-shaming" go hand in hand with the internet. But posting graphic images of your ex-partner online without their consent is now a serious offence.
Justice Secretary Chris Grayling announced last week that the practice is now a criminal offence that carries a maximum jail sentence of two years.
That does not seem to have deterred one Facebook user, however, who uploaded photographs of his cheating ex-girlfriend in bed with another person to his page.
Via the sub-Reddit forum r/trashy – where users go to post "trashy" images, videos and stories – one Redditor posted a screenshot of the Facebook status in question.
In it, the cuckolded man writes: "So I confront my girlfriend who loves me about a time a little while back where she tired to take a guy home when she was drunk. We got into a fight (obveously) I came back early in the morning to try and fix it to find this. The f******* s*** in bed with her f******* roommate [sic]." Followed by more colourful and degrading expletives about the situation and his former partner.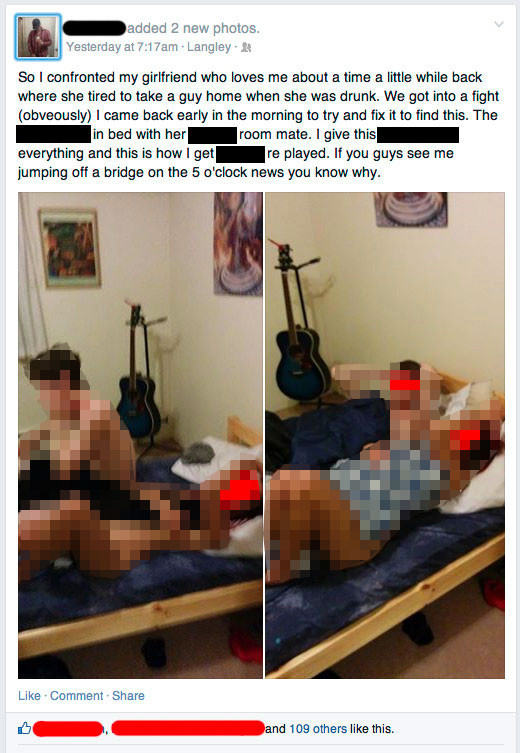 A host of misogynistic and occasionally violent comments are pictured below the status, with a number supporting the angry ex-boyfriend's rash reaction.
One person writes: "This is a Facebook earthquake bro. Social media is like cancer. This is a 21st century revenge."
Just a small number of commenters deride the graphic images: "Kind of s***** of you to post it on Facebook for everyone to see. It's between you and her, not all of your Facebook friends", one person writes.
What is disturbing, however, is comments from the original poster further down the thread offering more details about the incident. He writes: "If I could redo it I would have slipped a knife into both of them without waking them up."
He also claims he intimidated his ex-girlfriend's roommate enough to prompt him to call the police.
This isn't the first time so-called revenge pornography has been moving off purpose-built websites and appearing on social media sites. In October, Thomas Samuel, 45 from Bristol, escaped jail after posting "jaw-dropping" photos of his ex online after a bitter break up, which were viewed more than 50,000 times.
In August, a Texas woman sued Facebook for $123m (£76.5m) after doctored photographs, cut and pasted to look like pornography, appeared on a fake profile on the site.
Facebook has yet to make a public statement on the effectiveness of its methods for dealing with revenge pornography posted by users to the site.