Celebrity Nude Photo Hacking: This is Not a Scandal, it is Revenge Porn on a Mass Scale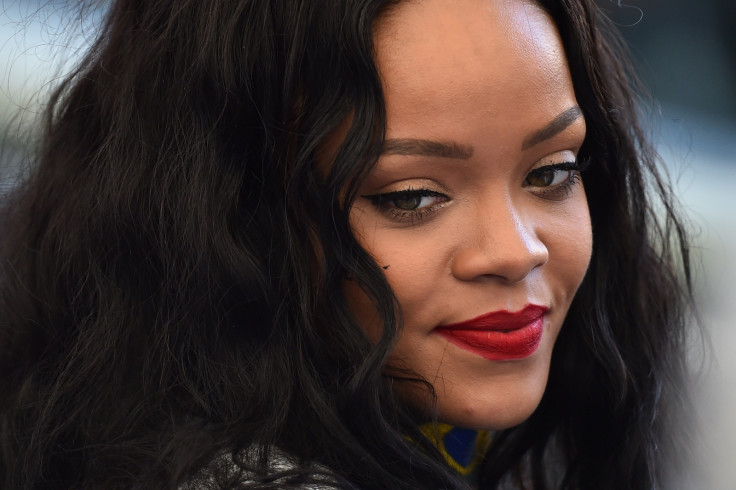 Another round of naked photos of female celebrities are circulating online in a second leak of hacked personal images, including Rihanna, Kim Kardashian, and British model Emily Ratajkowski.
Dozens of nude photos of stars were uploaded to the online bulletin boards 4chan and Reddit on Sunday, in what is believed to be a continuation of the privacy breach at the beginning of the month. Jennifer Lawrence, who had over 60 nude pictures released in the first leak, appears to have been targeted once again.
The victims in this latest cache – and those hacked previously – have several things in common. They are all female, famous, and their intimate photos are likely going to be used as masturbation fodder by thousands of internet users. This is not a sex-tape scandal, it is revenge porn on a mass scale. These women did not leak their pictures, they were stolen and published.
You only have to look at the stories of victims of revenge porn to understand the depravity of the issue. Reputations, jobs, financial security, psychological and physical health are put at risk with the click of a button, in an extreme invasion of privacy.
Private moments, personal conversations and messages – in whatever form – are free to be dissected by the public, as well as friends, family and colleagues. Alongside the pictures are degrading, sexist and downright nasty comments, left by internet trolls. The majority of perpetrators are male, and most victims are female.
Both the FBI and Apple have been investigating since the first pictures were taken from the women's personal Apple accounts at the beginning of September – believed to be hacked through the iCloud service. But what is clear is that the hackers have a strong sense of impunity to leak another round of photos amid the investigation, and create a list of 101 famous women they intend to post pictures of.
Although the majority of revenge porn cases take place between intimate partners – when an ex or partner distributes the images online in a revenge attack – the hacking of celebrity pictures has the same devastating effect. Women are specifically targeted to gain power, fear, and to exert control over their bodies and to reduce them to sexual objects.
Annmarie Chiarini, a professor of English at a Maryland community college, became a victim after she ended her long-distance relationship with a controlling ex-boyfriend in 2009. His last words to her were "I will destroy you."
After failing to sell a CD of Chiarini's photos on eBay, her ex-partner sent links to auction to friends, family and colleagues – which quickly circulated.
"I performed a google search on my name and the porn website XHamster came up," she told IBTimes UK. "My full name, the town where I live and college and campus where I teach were on the site along with my pictures."
Unable to cope, and without help from local law enforcement as revenge porn had not been criminalised, Chiarini tried to commit suicide.
Regardless of celebrity status, revenge porn – and the hacking and publication of private photos – is a flagrant violation of privacy and has the potential to be incredibly damaging. Many of the most recent victims are young women. Rihanna is 26, Lawrence is 24, and Ratajkowski is just 23.
All of the women who have been hacked are victims of sexual violation, and any form of revenge porn should be punished in the same way as other sexual predators are. Without adequate repercussions, we are advocating the idea that flouting privacy is a small price to pay in the name of fame and entertainment. Serious questions need to be answered about how the women's protection was breached so disastrously once again, and what is being done to ensure the safety of others.
Like Chiarini, those who have been hacked are being subjected to the culture of "shaming" – being told they should never have taken the images to begin with - for having their private moments turned into sexual entertainment for strangers. But taking pictures is not illegal, stealing them and publishing them online is.
© Copyright IBTimes 2023. All rights reserved.