Texas Woman Sues Facebook for $123m Over Revenge Porn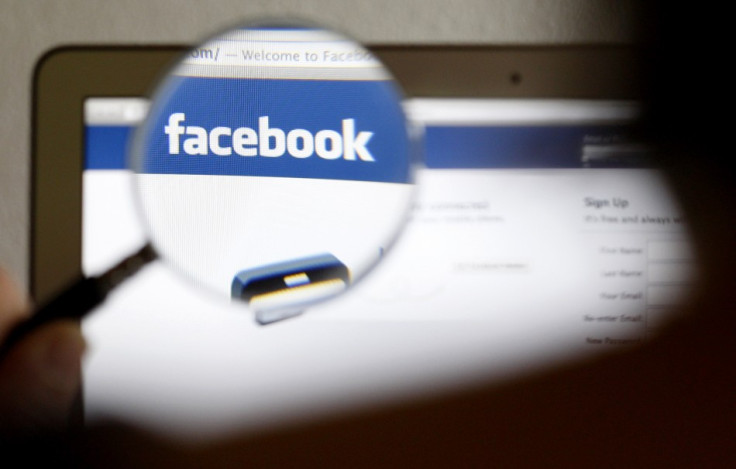 A woman from Houston, Texas, has filed a $123 million (£73m) lawsuit against Facebook for failing to immediately take down "revenge porn" images uploaded by a former friend.
The compensation request, which amounts to 10 cents for each one of the social network's 1.23 billion users, was filed by lawyers on behalf of Meryem Ali and lists both Facebook and the alleged perpetrator Adeel Shah Khan as defendants.
According to Texas Lawyer, the suit alleges that Facebook ignored repeated requests from Ali to have pornographic images purported to be of her removed.
It is claimed that Khan created an "imposter Facebook" account under Ali's name and uploaded "phony, naked body shots" with Ali's face photoshopped on.
The offending photos were eventually removed after Facebook received a subpoena from the Houston Police Department in order to identify the source of the imposter account.
"It's a pretty serious situation, she is obviously very mad about what happened, very upset," David Altenbern, an attorney representing Ali, told Texas Lawyer.
"These phony photos falsely and maliciously depicted [the] plaintiff in a clearly derogatory and false light... as some overly bold and overly aggressive sexual person, which [the] plaintiff in fact and truth is not."
It is not clear what reason might have led Khan to supposedly upload defamatory images, although Altenbern said that the two had been friends for around five years.
"This lawsuit is intended to get defendant Facebook, its officers, directors, management, employees and subscribers (with media attention) to stand up, take notice and pay attention to the serious privacy violation concerns involved in revenge porn situation," the suit states.
"Re-examination of the serious privacy rights/security issues involving Facebook and its vast worldwide web of subscribers and others is long overdue and clearly warranted."
© Copyright IBTimes 2023. All rights reserved.