UK defence secretary Michael Fallon has defended the killing of three British citizens by government-authorised drone strikes in Islamic State (Isis)-held Syria, saying that they were a "perfectly legal act of self defence" that could be used again if required.
"There are a group of terrorists out there working with IS to try and carry out armed attacks here in Britain on our streets and at major public events involving significant loss of life. That's the threat that we face and our agencies are working extremely hard to work out who is involved and what can be done to prevent those attacks. If there's no other way of preventing them then yes, we have to carry out strikes like this," Fallon said.
The prime minister announced Reyaad Khan, 21, from Cardiff, and Ruhul Amin, 26, from Aberdeen, were killed by drone strikes in August in IS's Syrian stronghold. A third British Jihadist, Junaid Hussain, had been killed in Raqqa by US drone strikes.
Cameron said the strikes were an "act of self defence" despite the parliamentary vote against military action in Syria in 2013. He said Khan and Hussain had been plotting attacks against the UK and planned to attack VJ celebrations this summer.
The precision strike on Khan, who had featured in IS propaganda videos, was the first targeted UK drone attack on a British citizen and the first time the government has sought to assassinate a British citizen outside of a war zone.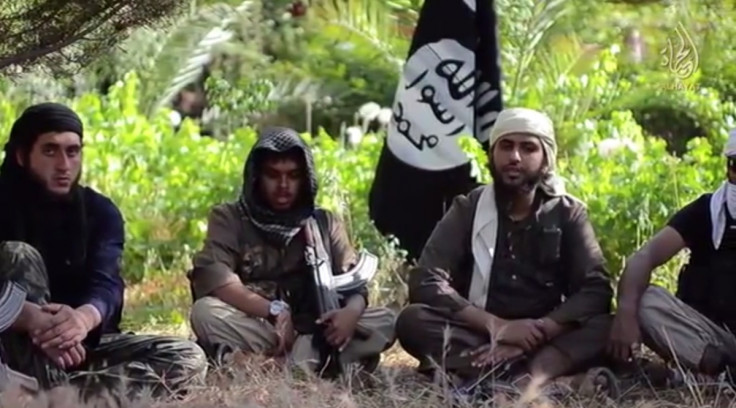 Human rights groups have criticised David Cameron for his actions, with Amnesty International UK's director Kate Allen saying in a statement it was "extremely alarming that the UK has apparently been conducting summary executions from the air.
"In following the United States down a lawless road of remote-controlled summary killings from the sky, the RAF has crossed a line," she said.
Both acting Labour leader Harriet Harman and the SNP's Westminster leader Angus Robertson have demanded an investigating into the killings.
But Fallon has argued that the attorney general was consulted over the strike and that there was a clear legal basis for the attacks in Syria.
"It was pretty clear cut. It applies to any country the right of collective self-defence against a potential armed attack. So there's no mystery about the legal basis under which this was done," he said.
A vote to take military action against President Bashar Assad's regime in Syria was rejected by MPs in 2013. Since September 2014 the UK has begun air strikes against IS targets in Iraq, with Mr Fallon saying that a new Commons vote would be needed for pre-planned military action to take place against IS in Syria.