Human rights groups have criticised David Cameron over the deaths of three British citizens by government-authorised drone strikes in Islamic State (Isis)-held Syria. The prime minister announced Reyaad Khan, 21, from Cardiff and Ruhul Amin, 26, from Aberdeen were killed in August in IS's Syrian stronghold.
The unmanned RAF drone strike targeted Khan and Amin, who had appeared in IS propaganda. Speaking in the Commons, Cameron explained a third British Jihadist, Junaid Hussain had been killed in Raqqa in US drone strikes.
However, human rights groups have attacked the military action, the first time the government has sought to assassinate a British citizen outside of a war zone. Amnesty International UK's director Kate Allen has said in a statement that it was "extremely alarming that the UK has apparently been conducting summary executions from the air".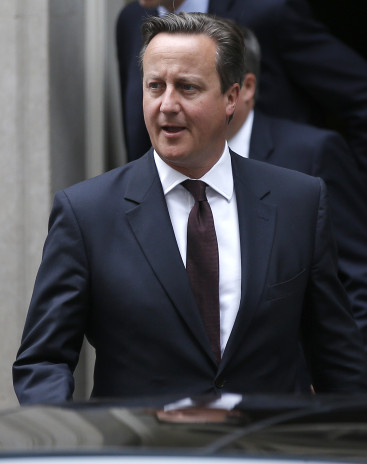 She added: "In following the United States down a lawless road of remote-controlled summary killings from the sky, the RAF has crossed a line."
Kat Craig, a legal director for human rights group Reprieve, said: "Ministers repeatedly promised parliament and the public that there would be no military operations in Syria without parliamentary approval.
"The fact that David Cameron has bypassed parliament to commit these covert strikes is deeply worrying – as is his refusal to share what legal advice he was given."
In his common's statement, Cameron said the strikes were an "act of self defence" despite the parliamentary vote against military action in Syria in 2013. He said Khan and Hussain had been plotting attacks against the UK and planned to attack VJ celebrations this summer.
"There was a terrorist directing murder on our streets and no other means to stop him. This government does not for one moment take these decisions lightly," the prime minister said. The information comes following revelations in August that RAF pilots had carried out air strikes over Syria embedded within coalition.
Jeremy Corbyn, the frontrunner in the Labour leadership competition who has said he is opposed to military action in Syria, said consideration needed to be given to how attacks such as those carried out were sanctioned and their legal implications.