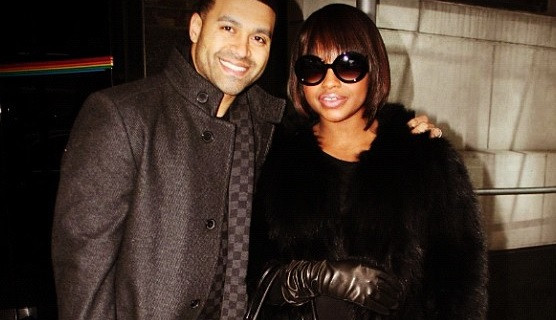 Real Housewives of Atlanta star Apolla Nida is facing up to 30 years in prison after pleading guilty to fraud and identify theft.
In September, the reality TV personality, who is also rumoured to be splitting upwith fellow RHOA star, his wife Phaedra Parks, was arrested on suspicion of defrauding individuals, financial institutions and government agencies out of $2.3million.
According to the Atlanta Journal Constitution, he was turned in by his accomplice Gayla St Julien, who alleged that the convicted conman was the ring leader in the multimillion dollar operation.
St Julien, who was often described as Nida's 'right hand b*tch' was sentenced to five years in prison in April after pleading guilty to charges of mail, wire and back fraud.
US District attorney Alana Black revealed that Nida and St Julien created shell companies to gain access to records full of people's personal information. He would then use the identities to open bank accounts to deposit stolen checks from the US Department of Housing and Urban Development.
During his court appearance Nida, who has two children with Parks, said he took full responsibility for his actions.
"It was a dumb situation I put myself in," he said. "I got sucked in and engulfed and lost sight of things."
He claimed that his decision to get involved in fraudulent activities was spearheaded by his desire to maintain the lavish reality show lifestyle. When his soon-to-be-ex wife signed a $600,000 contract to join the RHOA cast she started earning more than him.
Nida also insisted that Parks had no knowledge of his crimes as he told her he was running a legitimate debt collection firm.
Despite his legal woes, Nida, who previously spent five years in prison for racketeering, made an appearance alongside other RHOA husbands at the reunion show earlier this month.
Although he successfully dodged questions thrown at him by Andy Cohen about his fraud case, he did manage to deflate Kenya Moore's ego. You may recall that Moore had previously hinted that Nida was trying to hook up with her behind his wife's back.
"I can say one thing when she's running her mouth all the time, Kenya, you better hope nothing happens to me," he said. "I'm your storyline; I sustain your career. You should be paying me; I built you. I built you. So stop playing games."
Nida is scheduled to be sentenced on 8 July.