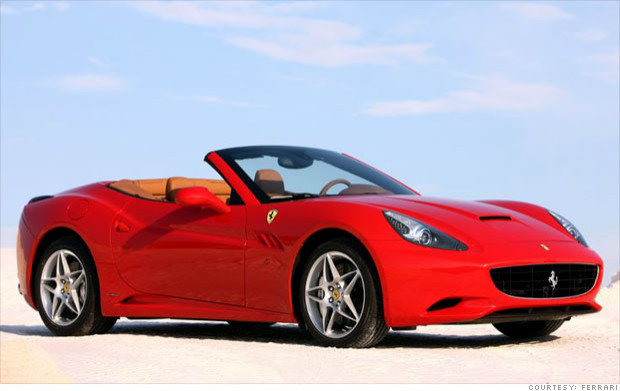 More Ferraris are being sold in Britain than anywhere else in Europe after businessmen flush with cash sped the carmaker to record bumper sales last year.
The Italian motor firm sold 677 cars to British buyers in 2013, but while the luxury cars are usually associated with footballers and pop stars, bouyant business leaders are thought to have fallen for the charms of the prancing stallion to boost sales.
The rise in sales came after the cars, with prices starting from £120,000, became even more exclusive when Ferrari capped production at 7,000 a year.
Ferrari has also been named the world's most powerful brand for a second year by Brand Finance.
The carmaker made €54m (£44.5m) after licensing its brand to associated activities, including Middle East theme parks.
Commenting on Ferrari's success, president Luca di Montezemolo pinned the company's success down to product investment and technological innovation.