A Republican member of Congress has revealed he plans to vote for Democratic Party candidate Hillary Clinton over his own party's candidate Donald Trump because "He is unfit to serve our party and cannot lead this country."
Richard Hanna, who sits in the House of Representatives for the 22nd district of New York, wrote in an editorial for Syracuse.com he would be voting for Clinton because he trusted she could lead, becoming the first of the Republican member of Congress to cross party lines.
"Months ago I publicly said I could never support Trump. My reasons were simple and personal. I found him profoundly offensive and narcissistic but as much as anything, a world-class panderer, anything but a leader.
"I do not expect perfection, but I do require more than the embodiment of at least a short list of the seven deadly sins," Hanna said.
"I have long held the belief that the Republican Party is becoming increasingly less capable of nominating a person who is electable as president. The primary process is so geared toward the party's political base, which ignores the fact that we have largely alienated women, Hispanics, the LGBT community, young voters and many others in general."
Although many Republicans have failed to endorse Trump, with some refusing to attend the party's convention, Hanna is the first of the party's representatives to openly announce he will be crossing party lines and voting for Clinton in the November election.
Trump's nomination as his party's candidate has certainly left a bitter taste in the mouths of many of the GOP, who would have preferred an establishment figure over Trump.
Indeed, house speaker Paul Ryan, who was very late to endorse Trump, largely avoided mentioning the candidate in his speech at the convention, instead focusing on the party over its nominee. In the past few days several leading figures including Senator John McCain denounced comments made by Trump about a Muslim American family whose son died in Iraq.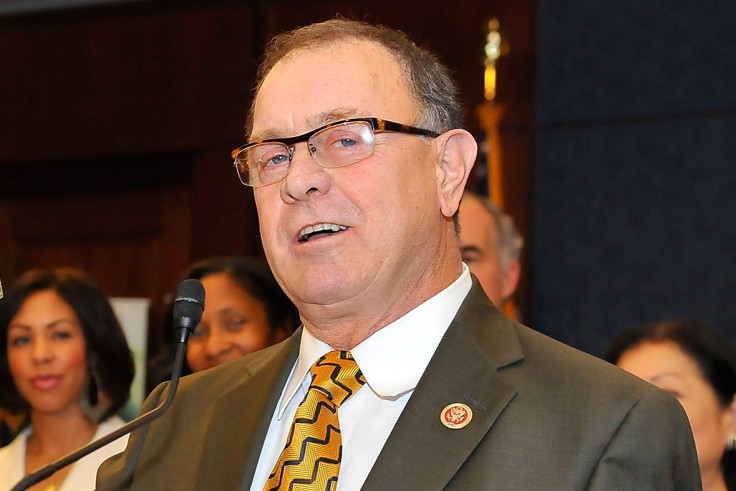 In his editorial, Hanna added: "In his latest foray of insults, Mr. Trump has attacked the parents of a slain US soldier. Where do we draw the line? I thought it would have been when he alleged that US Sen. John McCain was not a war hero because he was caught.
"Or the countless other insults he's proudly lobbed from behind the Republican presidential podium. For me, it is not enough to simply denounce his comments: He is unfit to serve our party and cannot lead this country."