Third party candidates in the US election are benefitting from voters' apparent dislike of the nominees for the Democrat and Republican parties.
GOP candidate Donald Trump and Democrat Hillary Clinton are among the least-liked candidates in US history according to a poll taken earlier in the year by WSJ/NBC – which has given a boost to usually-ignored smaller parties.
Libertarian Gary Johnson and Green Party candidate Jill Stein have both seen an uptick in numbers recently, with average polling data from Real Clear Politics showing Johnson moving from 4.5% to 7.2% and Stein from 2.5% to 3.5%.
And although neither candidate is pulling in numbers large enough to challenge one of the main two parties' candidates, the increase in people switching to a smaller party could make a big difference on election day.
"The fact that we have two major party candidates who are enormously disliked by the electorate, enormously and equally disliked, creates the opportunity for the minor party candidates to do better than they would in other presidential elections," Peter Brown, assistant director of the Quinnipiac University Poll, told political website The Hill. "The minor party candidates can have great influence if the final race is very close."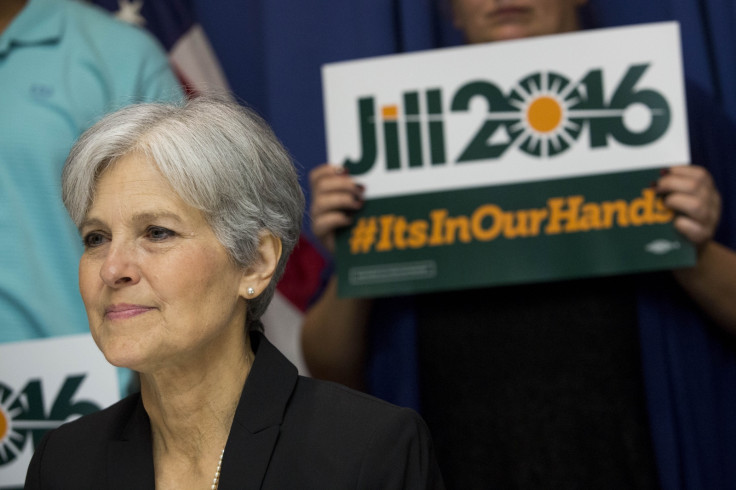 Other factors including a terror attack on home soil have also been cited as possible factors that could sway the election result as polling day draws closer. Trump, who has been seen as tough-talking on terrorism and security throughout his campaign, could see a jump in numbers following a terror attack – possibly enough to tip the scales in his favour.
With such a close race as the election campaigns enter the final 100 days, any external factors such as third party support, are likely to begin to come into the spotlight as each candidate attempts to edge out in front.