Richard III reinterment in Leicester: 'I'm sick to death of the humiliation that is being heaped upon this anointed king'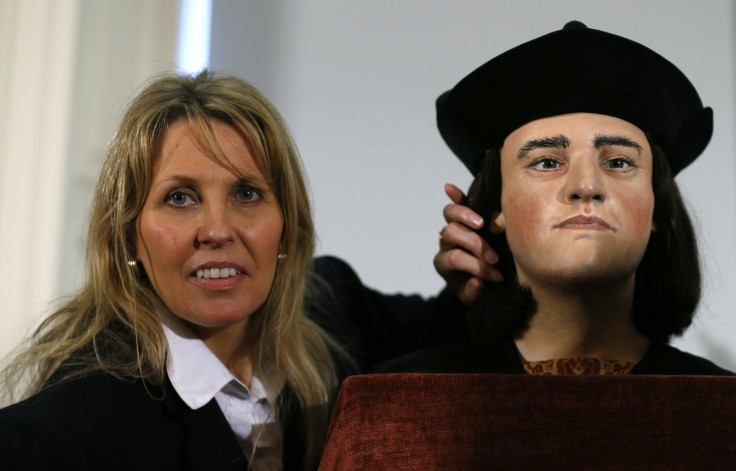 Some 527 years after Richard III was put in his grave at the end of a bitter battle in the English Midlands, the discovery of his remains underneath a Leicester car park and their removal started a new, bitter conflict drenched in the sectarian rhetoric of old.
On one side, the city of Leicester's institutions: its university, city council and cathedral. On the other, a loyal band of Yorkists, the Ricardians who will not let half a millennia of history stand in the way of what they say was Richard III's wish – and right – to be buried in the ancient city of York.
Echoes of the War of the Roses were heard again as these latter day Yorkists fought to have their last king reburied in the city from which he hailed, in a special tomb at the magnificent gothic cathedral, York Minster. But no longer were they battling the Lancastrians. It was the Leicesterians instead. Like Richard III, they lost. He will be buried once again in Leicester.
Lisa Ward, a Yorkist campaigner who runs the Petition to bring Richard III back to Yorkshire Facebook page, tells IBTimes UK:
I look at it like this, Richard's interment in Leicester is only temporary.

We can say with absolute certainty that Richard himself never planned or intended to be buried in Leicester, and I believe that one day documents will turn up providing the truth of his real wishes: burial in York Minster.

When this happens there will be a public campaign to move Richard's remains to their rightful resting place.
The decisive Battle of Bosworth in 1485 as good as ended over three decades of war between two noble houses, those of the white rose, the Plantagenets of York, and those of the red rose, the Tudors of Lancaster.
Richard III, the last Plantagenet king, was killed in battle and hastily buried in the Greyfriars monastery in the centre of Leicester. After the dissolution of the monasteries under the Tudor reign of Henry VIII, Richard III's tomb was lost when the Greyfriars building was destroyed.
The memory of his final resting place was carried through history by a couple of contemporaneous accounts of Bosworth, which gave tantalising clues to its location. All it would take is the unwavering enthusiasm of Ricardian eccentrics and several centuries before these clues to find the old king's old bones were pursued.
After painstaking research by committed Ricardians at the Richard III Society and the Looking for Richard Project, which established that his remains might be underneath a central Leicester car park, and another period of time securing the backing and permission to dig it up, the layers of tarmac came off in 2012 in an excavation led by University of Leicester archaeologists. They found him.
Now Richard's bones will rest again when they are reinterred after nearly three years of analysis by University of Leicester scientists. The Catholic Richard III will be formally laid to rest on 26 March at Leicester Cathedral, an Anglican temple since the original St Martin's Church from which it was built was converted during Henry VIII's reformation, in a special tomb.
Not even the tomb has been immune from criticism. Its deep-etched cross in the stone was accused of being a crass evocation of Richard III's gruesome battlefield wounds - he was poleaxed in the head - though Leicester Cathedral say this is to let in the light and remind people that there is life even after death.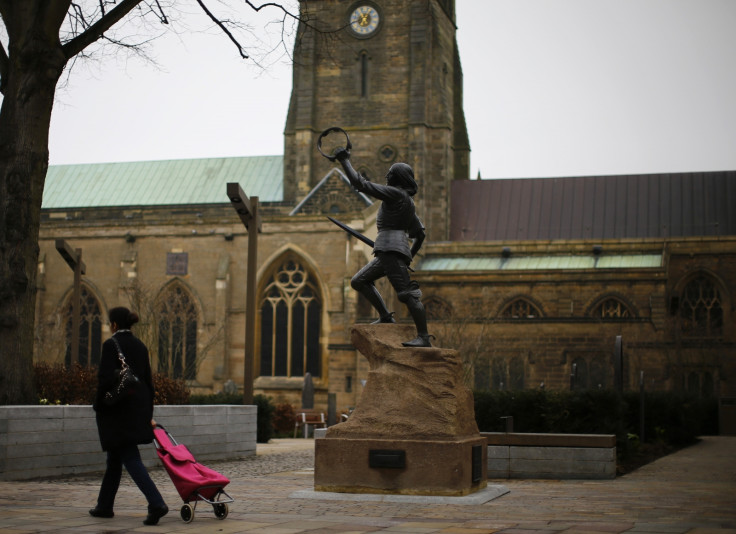 Humiliation of an anointed king
That several hundred years have passed has not quenched the fires of passion among the Yorkists. As a tribute to the discovery of Richard III's bones, a special cake was commissioned depicting the king's original burial site as it was discovered by archaeologists.
That it was commissioned by Oak Furniture Land to mark the opening of a new branch in Leicester added to the fury at Richard's "humiliation". Trivialisation is not befitting an "anointed king", as Yorkists are keen to remind people.
Sue Crane wrote on the Facebook page of one of several petitions to have Richard buried in York:
I'm sick to death of the humiliation that is being heaped upon this anointed king time and time again. It is disgraceful and disrespectful. They should be ashamed of themselves.
Bev Archer, whose post accrued over 20 likes from other users, wrote:
This man was an anointed King of England. This 'event' is a funeral to all intents [and] purposes, a time to express our thoughts and show the respect we feel for someone who was and still is important to many.

A funeral marks the significance and magnitude of the deceased. How we value our dead says a lot about how we value the living. Apparently, according to these crass individuals, it is also a commercial opportunity not to be missed.

I'm beginning to wish he was never found and slumbered still in the car park rather than have the indignities that have been heaped on his poor remains. Loyaulté me lie.
Another bitter user says they "wouldn't consider that parish church a cathedral". One man, Darren Moore, attacks the palace for not intervening:
The Windsors have left themselves wide open to ridicule and uncompromising criticism due to their inaction. Richard III should never be buried in Leicester, it is wrong, wrong, wrong. History shall witness and remember for all days.

If anything they have empowered Richard III all the more, as King Richard III was a good man and king, a brave man and we will never see the likes of him again as head of monarchy.

We are well [past] the stage now whereby people actually swallow the Tudor one lie fits all hand me down falsification. Popularised by extremist Tudor fanaticism that exists to this day and within Buckingham Palace, Whitehall, their counterparts and offcuts.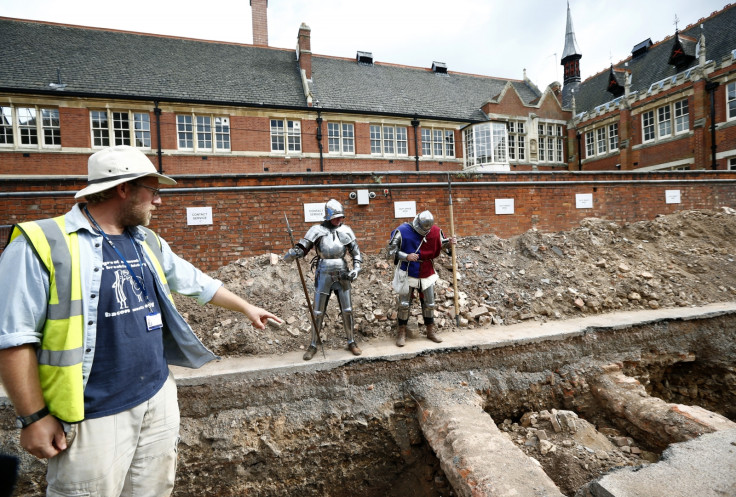 A whitewash
When Richard III's remains were found, the University of Leicester secured the licence from the Ministry of Justice to exhume the body they believed to be his, among other skeletons nearby. That licence was granted after the university said it would quickly and respectfully rebury Richard III at Leicester Cathedral, the nearest church of significance, an agreement that had been present throughout the process to locate and exhume the remains.
And that is what has infuriated the Yorkists. While the diplomatically minded City of York Council and York Minster stayed neutral, insisting they would work closely with Leicester as partners in the Richard III project, there is a profound sense of cultural loss among many people in Yorkshire.
In fact, not just cultural loss – cultural theft. They view the process of deciding where to reinter Richard III as a backroom deal behind closed doors between Leicester's colluding authorities, who looked lustfully at the potential tourism revenue: Richard III was less a king, more a cash cow.
So in 2014, a group called the Plantagenet Alliance – formed of very, very distant relatives of Richard III – mounted a legal bid to overturn the terms of the exhumation licence and force, at the very least, a public consultation on the reburial.
It reached the High Court with a judicial review and argued its familial connections gave it the right to a formal say in where the old king should be reinterred, something it had been denied up until then with the dealings between Leicester authorities, the government and the palace, which was largely indifferent to the whole affair.
The court disagreed that it had any role to play in this dispute and threw out the review. The exhumation licence granted to the University of Leicester was upheld. So it still had the say on where Richard III should be reburied in the city. And it stuck to the original plan: the cathedral.
Vanessa Maria Roe, a York city dweller, member of the Plantagenet Alliance and the 16th great niece of Richard III, no less, tells IBTimes UK:
Obviously we're all very disappointed because we know that's the wrong decision.

It's been a whitewash from start to finish really by the powers that be down there, the Ministry of Justice etc, nobody wants to end up with egg on their face do they, that they've made the wrong decision. It should have been a public consultation, at the end of the day, once they'd found out it was Richard. It's for everyone to have a judgment on really, where he's buried.
Roe said Richard's wishes during his lifetime should also have been taken into account. And some evidence suggests that he would have wanted to be buried in York.
In June 2014, Conservative MP and historian Chris Skidmore uncovered a letter from Richard III just months before his death at Bosworth in which he established a new religious foundation at York and asked for the 100 priests to pray to God on his behalf.
Skidmore argues this shows Richard III planned to be buried at York because other European royals and nobles were doing a similar thing in the 15th century – creating a religious foundation which is later converted into a mausoleum.
"The connection between Richard's establishment of the foundation at York and the salvation of his own soul could hardly be any clearer," Skidmore wrote in the BBC's history magazine.
What's the point?
"For the most part, I'm glad Richard has been found, but then I ask myself: what's the point in finding him to just reinter him in the place synonymous with his death and betrayal?" Lisa Ward says. "If the authorities in Leicester had done the right thing and allowed Richard to return home to Yorkshire, then I think it would've been worth it."
She says once the remains were identified as being those of Richard III, then a public consultation should have taken place on the burial location.
"Richard III is an anointed king of England and a former head of state. The place of his reinterment should have been treated as a national issue. The decision was not Leicester's to make," she says.
Dr Jo Appleby, a lecturer human bioarchaeology at the University of Leicester, worked on the Richard III excavation. She was one of the scientists analysing his bones after they were discovered, helping to formally identify him when John Ashdown-Hill of the Richard III Society traced the living descendants of the dead king's mother so they could use their DNA.
Appleby tells IBTimes UK:
There were clearly going to be some people who were unhappy wherever he ended up. And I'm sorry that they're unhappy. But overall I think that Leicester is an appropriate place for him to be. It's where he's been for a very long time. Leicester has always been very keen on their connection with Richard III and I think it's nice to mark that. So overall I think he'll be at the right place.

It feels really nice actually to see everything coming to a close in such a good way. That we can really give Richard a bit more of the burial he would have wanted and that we get a chance to bring the project to a close in such a satisfying way.

It's very rare. We would never do something like this. So it's great. We've been able to carry out a lot of analysis and we're pleased with that. But now we're finished and it's right that he should be reburied.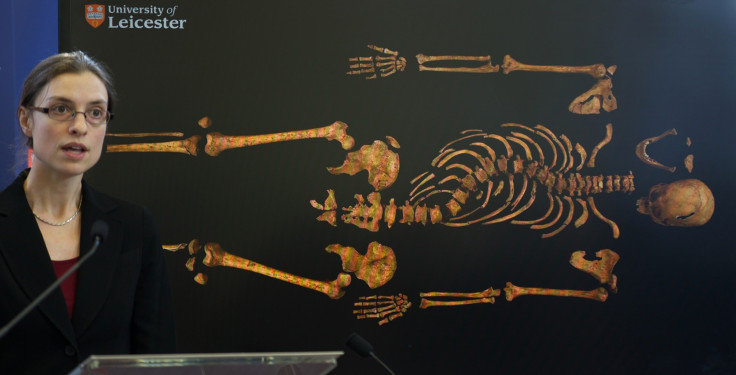 Throughout the week leading up to Richard III's reinterment in his new tomb on 26 March, there will be events taking place across Leicester. One of those will be a memorial service at Bosworth Field, where he was killed with a poleaxe by a Welsh knight. There will even be a 21 gun salute.
Philippa Langley of the Richard III Society, the lady who led the fight to find the king's body, will be there and taking part. She has been asked to carry soil from places of Richard III's birth, life and death during the ceremony.
Langley tells IBTimes UK:
At the moment I'm so exhausted. It's more a feeling of relief that we're getting to the reburial because it's been ten years for me, almost to the day. So it's been a long time.

I think once I get to Leicester on Saturday, I'm sure there'll be a great sense of anticipation there. And I must admit, I'm really looking forward to Bosworth. That's going to be a big one for me.
It was Langley's efforts to drive forward the search for Richard III that culminated in the University of Leicester's archaeological dig. She had gone along with the idea that, should he be found, the body would be reinterred at the city's cathedral as it would be the nearest consecrated ground, the same position as the Church of England. But for her, where he was buried was not the biggest issue:
There's been a lot of battles, in every sense. There was four years of research. Then three-and-a-half years to get the tarmac cut. And then, once you've found him, the scientists had to identify him. Then how do you rebury him? And where do you rebury him? Does he get a tomb, doesn't he get a tomb? Is he laid out anatomically, or just put in as a box of bones?

I suppose because it's unprecedented, it's been a huge learning curve for everyone involved. Lots of decisions were obviously never in my hands. As to where he would be reburied and how he would be reburied, what the tomb design would look like and that sort of thing. Because then, once we found him, others get involved and they take over.

There's a strong case for all and, actually, for Westminster Abbey as well. And I know a lot of people wanted him there. But I never had an issue with where Richard was buried. I was always sure that that decision would fall to others to make that decision.

I did think there would be some sort of consultation process though, I really did. I thought that you can't rebury a king without consulting on it. But my issue was how Richard was going to be reburied. We've worked through that behind the scenes to make sure some of the things we wanted happened.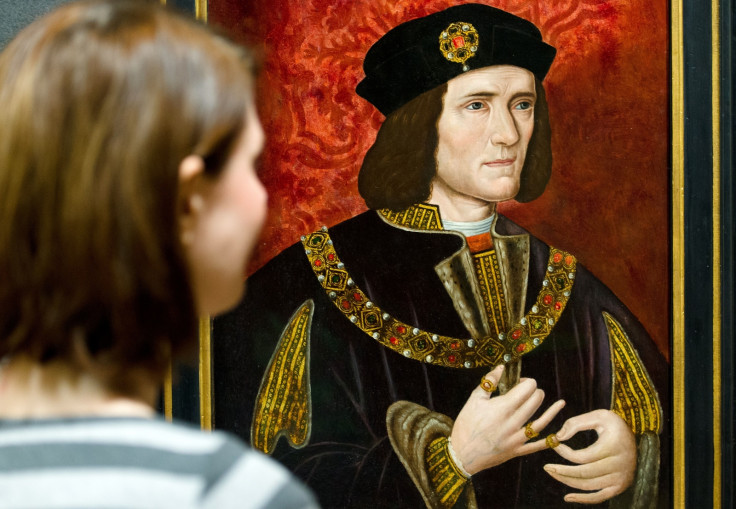 The Princes
York is holding its own series of events. As Richard III is formally reinterred in Leicester, defiant Yorkists will be in their city's glorious Minster for communion then evensong, before local dignitaries parade through the streets in memory of the king they loved and lost. There is a special Richard III exhibition at the city's museum and, in the old English tradition, much of the festivities involve going to the pub.
While some regard the fight for Richard III's bones as very much still on, and continue to look for documentary evidence of his wish to be buried in York so they might one day move him from Leicester, others have turned their attention on a battle they are starting to win: to restore his rotten reputation.
Richard III is probably best known as a cunning, devious child murderer who dispatched of his brother's two children, his own nephews, in the infamous Princes in the Tower plot, so he could become king of England. But this is dismissed by Ricardians as Tudor propaganda, helped along by Shakespeare's notoriously unfavourable depiction of Richard III as an evil and devious hunch-backed little creep.
But Roe, who descends from Richard III's brother George, who was executed for treason by their eldest brother Edward IV, wants to correct the record on her 16 times great uncle.
She says:
You don't have a present if you don't have a history, do you? Your history defines you. The history of England defines what we are now.

I think what it was with Richard especially was [...] there was a lot of bad news about him rather than what he actually did. The good things. For example, for the normal working man he set up the bail system. He abolished gifts people had to give to monarchs, bribes and stuff like that. When he was living in York and North Yorkshire, he used to sit on all the little committees, like Judge Rinder, doing all the little cases. He was very much a person you could talk to.
Langley is optimistic about Richard III's changing image and says that since the discovery of his body fired up massive interest in his story, we have "come an awful long way".
It's an enormous sea change that has happened. I think a of lot of the rhetoric about Richard and the perception of him as being Shakespeare's Richard III and the Tudors' of being a Machiavellian, evil, monstrous tyrant - that's gone. That's totally gone. And that's been enormous because now we're talking about Richard III as a mediaeval king, as the last warrior king.

But I think the final thing is the mystery of the princes in the Tower, the sons of Edward IV. I think we now need to really look at the other aspects of this. Did they survive? Were they sent to safety on the continent by Richard? Could they have been murdered by others who had more to gain by their deaths? And I think there are a lot of questions now that we're looking into.

It's time to get searching new archives and finding new material. Because I think this mystery can be solved. I think it's out there. It's just a case of finding it.
© Copyright IBTimes 2023. All rights reserved.