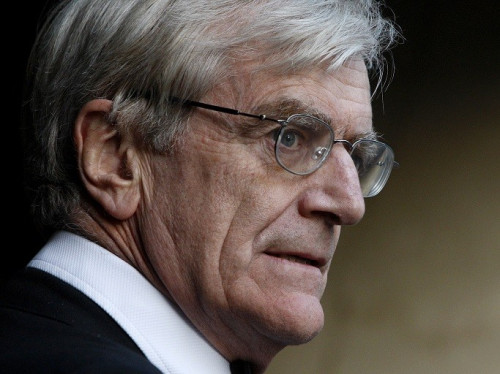 There should be no bankers on the governing board of a new professional body to oversee standards in the UK's financial sector, according Sir Richard Lambert, who was chosen to set it up.
Parliament recommended a new standards body for the banking sector be set up in the wake of many scandals, from attempts to manipulate key benchmark interest rates such as Libor to the mis-selling of complex financial products to unwitting consumers.
Politicians are also demanding higher standards from banks and their staff because of the financial crisis, which led to several institutions being bailed out by taxpayers - including the Royal Bank of Scotland - after excessive risk-taking in the years prior to the meltdown.
"The credibility of the new body will be built on the independence of its board, and on widespread industry participation. Its first task will be to define standards of good conduct, and to help drive these into all business activities," said Lambert, a former head of the Confederation of British Industry (CBI) and member of the Bank of England's monetary policy committee, in a consultation paper.
Banks are funding the new body's creation. Lambert's appointment was announced in a joint statement from the chairmen of RBS, HSBC, Barclays, Lloyds and Standard Chartered banks.
They tasked him with developing the new organisation and consulting a range of stakeholders, from government to consumers.
He has said he would be happy to be chairman of the new organisation, which will have a code of conduct for financial professionals, but told Reuters whoever it is "must not be appointed by the banks".
Some are warning that Lambert may go too far in demanding no financial professionals sit on the the new body's board.
"To create a professional ethos, it needs the buy-in from the people working in the sector," said Iain Coke, head of the financial services faculty at the Institute of Chartered Accountants for England and Wales (ICAEW).
"They need to be involved in both creating and policing the standards. Otherwise, you risk getting something that is viewed either as just another set of rules to comply with or something that isn't relevant.
"Having a body with an independent chair and some independent members seems a good thing. However,individuals from within the profession – with clear duties to the profession and public interest rather than their own institution – also need to be involved."
Lambert wants the new body to be operational by the end of 2014.