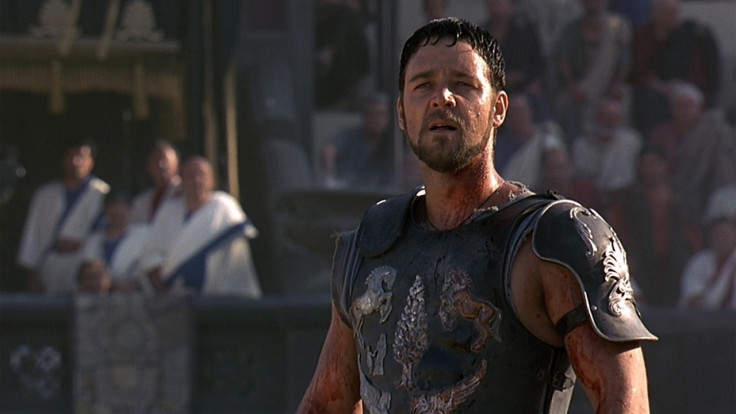 At a time when the supernatural, mutants and space adventures paved the Hollywood way, Ridley Scott resurrected an interest in ancient Greek and Roman history with his award-winning film Gladiator. Since then, there has been a swirl of rumours regarding a sequel — and the direction it would take considering the hero Maximus Decimus Meridius (Russell Crowe) dies in the end.
Now, the director has hinted at the possibility that not only can a sequel be made, but it could feature Crowe once again... if he has any interest in reprising the role that is.
"I know how to bring him back," Scott said on 10 March, while at the South by Southwest Film Festival in Austin, Texas. "I was having this talk with the studio — 'but he's dead'. But there is a way of bringing him back. Whether it will happen I don't know. Gladiator was 2000, so Russell's changed a little bit. He's doing something right now but I'm trying to get him back down here."
After a slew of badly-received films, The Martian director's popularity looks to be on an upward climb especially following the release of Prometheus, the fifth instalment in the Alien franchise. So it may just be possible that Universal will give Gladiator sequel the go-ahead.
Scott, however, will have to find time in his busy schedule for the project. He revealed that he wants to make six more Alien films. "I enjoy doing them so much, honestly, I would like it to go on forever," he said.
Fans of the director's works can look forward to 12 May when Alien: Covenant, the sequel to Prometheus, is released in cinemas across the UK.