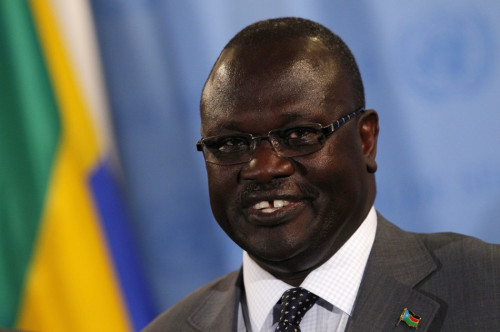 South Sudan's president Salva Kiir has accused Riek Machar, who was dismissed as deputy president in July, for a botched coup in Juba that pushed Kiir to declare a dawn-to-dusk curfew in the capital.
A central figure in Sudanese and South Sudanese politics for 30 years, Machar, a former guerrilla commander, was married to a British aid worker who died in a car accident in Kenya.
Emma McCune, an expat with the Volunteer Services Overseas and then for the Unicef-funded Street Kids International, met and married Machar in 1991.
She was dubbed by some British media as the "warlord's wife" in reference to the role of Machar in the armed wing of the Sudan People's Liberation Movement (SPLM). She died in 1993 in Nairobi where she had moved to after becoming pregnant.
Machar was appointed vice-president of the South Sudan government after a peace deal signed in 2004. He retained that role until July this year when he was dismissed along with other members of the cabinet.
He was described as a well-educated man of "immense patience" by BBC Africa's David Amanor.
Machar supported government forces in their fight against South Sudan's rebel leader George Athor who had been accused of wagging a new "proxy war" on behalf of Sudanese government .
Many critics thought that Machar had become too powerful. Coming from the country's second largest ethnic group, the Nuer, he was perceived as a threat to the president - who is from the Dinka community.
Kiir accused him of plotting a coup, as clashes between the two factions erupted in military barracks in the capital of Juba.
The president denounced him as a "prophet of doom".