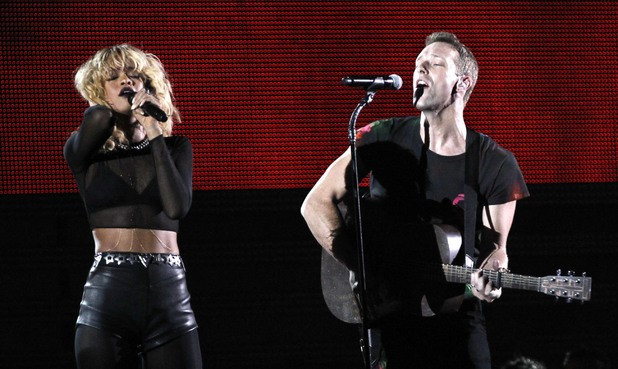 Rihanna is reportedly preparing to perform alongside Coldplay at the London 2012 Paralympics closing ceremony.
The hitmakers will take the stage to sing their collaboration track, Princess of China, as part of the curtain-closing event.
According to the Daily Star, 24-year-old Rihanna and Coldplay frontman Chris Martin are said to have begun secret rehearsals in London for the show.
"All the closing ceremony details are top secret but Rihanna has already started rehearsing," a source told the paper.
"As soon as Coldplay signed up, she was the obvious choice to accompany them on stage."
Martin and company will perform some of their biggest hits at the Festival of Flame ceremony on Sept. 9.
"The closing ceremony is basically a glorified Coldplay concert. They will hardly be offstage," the source added.
"They may only be getting paid £1 to perform, but they will make a fortune in royalties as their music flies up the charts afterwards.''
The Paralympics start on Aug. 29, kicking off 10 days of sporting events.
Organisers have revealed that the grand finale will be themed around the elements earth, wind, water, fire and ice.