Rihanna and Drake 'split' after rapper is spotted with model India Love
'She's someone I've been in love with since I was 22 years old,' Drake had previously said about Rihanna.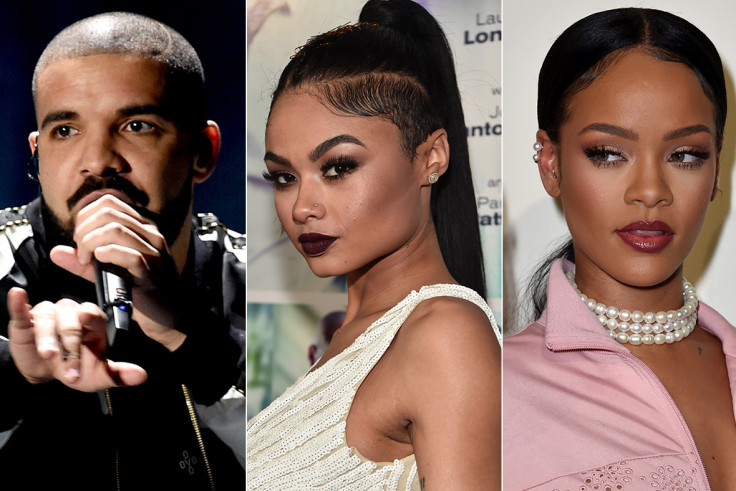 Rihanna and Drake have reportedly split just over a month after the One Dance hit-maker proclaimed his love for the Barbadian singer. Multiple reports have claimed that the two have split after dating on and off for almost seven years.
"She doesn't want to be held down," a source told Us Weekly, while another source said: "They will always be close. If they end up together, it could happen, but not now."
"Rihanna and Drake are seeing other people at the moment. They are not exclusive anymore. They still love each other, but their schedules have gotten in the way," E! Newsquoted a source as saying. "Anything can change between them though, for better or worse. They are still in each other's lives," the source added.
The 29-year-old was recently spotted with model India Love, who previously was in a relationship with rapper The Game. Another source told E! News: "Drake and India Love have been hooking up for at least a few weeks."
Drake had publicly proclaimed his affection for the Rihanna and kissed her while he presented her with an award at the 2016 MTV Video Music Awards in late August.
"She's someone I've been in love with since I was 22 years old. She's one of my best friends in the world. She's a living breathing legend in our industry," the Canadian singer said.
Rihanna shared a message about her past relationships on Friday (7 October). "None of my exs are married or in happy relationships so it's safe to say that I wasn't da problem lol [sic]," the 28-year-old singer posted on Instagram.
The songstress did not mention any names, but her former boyfriends include Chris Brown and Atlanta Braves star Matt Kemp.
© Copyright IBTimes 2023. All rights reserved.