Four years since their last collaboration, Rihanna has finally debuted a new collaboration with Drake, entitled Work. The single is expected to feature on the singer's long-awaited eighth studio album Anti, which is rumoured to be released this week before Friday (29 January 2016).
Work, which was debuted exclusively on BBC Radio 1, boasts a gentle reggae sound and follows on from RiRi's first duet with the Young Money rapper in 2010 on What's My Name? and their second cut, 2012's Take Care. Work can be listened to in full exclusively by subscribers to Jay Z's music-streaming service Tidal (non-subscribers can play a 30-second clip).
Following its premiere, Rihanna, 27, unveiled the song's artwork on Twitter, which features the singer topless and covering her eyes with her hands. The Diamonds singer describes Work as the first single from Anti, suggesting that previously released songs FourFiveSeconds, Bitch Better Have My Money and American Oxygen may not have made the album's final cut.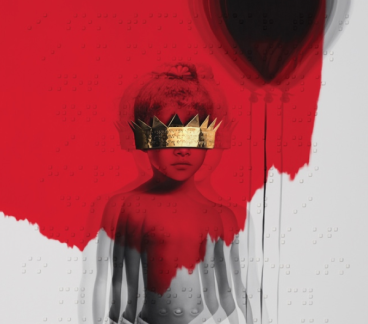 The song's arrival follows reports that Anti is set for imminent release. The Diamonds singer dropped a major hint that she has completed the record, and a source has claimed that pressure from technology giant Samsung, who are sponsoring RiRi's upcoming world tour, has encouraged the release sooner rather than later.
Sources have reportedly told Billboard that Rihanna will release Anti on or before Friday 29 January.
Anti was initially scheduled for release in May or June of last year, but it was subjected to several delays.
Rumours of a winter release began mounting, and one source alleged that Anti would stream for free on Tidal in November 2015 before receiving a wider release a month later.
According to Billboard, the constant pushbacks made Samsung anxious given that it is sponsoring the album's accompanying world tour, which is due to kick off in North America on 26 February. The brand reportedly feared that the absence of Anti before the tour started could mean that Rihanna would cancel the first dates or postpone the tour entirely.
There have been suggestions that the delays were also the result of Rihanna struggling to find a direction for the album, with one report alleging her rumoured boyfriend Travis Scott was to blame after reportedly encouraging the singer to record trap-style music. However, Billboard's insider says Anti is to feature a diverse collection of songs that will be different to the sound of single Bitch Better Have My Money.
Rihanna sent fans into a frenzy on 25 January when she posted a photo of herself wearing a pair of Dolce & Gabbana's $9,000 gold headphones with the caption: "Listening to ANTI".