It has been subjected to several delays throughout 2015 and now Rihanna's reported boyfriend Travis Scott is being blamed for the no-show of the singer's new album, Anti. Accusations emerged claiming the G.O.O.D. Music rapper was trying to take control of Rihanna's eighth album but the 23-year-old has slammed the false reports.
Songwriter Glass John, who is said to have penned the song Kiss It Better for Anti, launched a Twitter rant claiming the track's producer, Scott, was halting the song from being included on the album. In his tirade, John tweeted: "I'm fighting to get 'Kiss It Better' to the world... But Travis Scott has been delaying it."
The songwriter also accused Scott of forcing the 27-year-old to put out the single Bitch Better Have My Money earlier in 2015 as a push for her to record more songs in the hip hop "trap" genre. John told his Twitter followers: "Travis Scott made her put out 'Bitch Better Have My Money'... Rihanna is HIGH LEVEL DESIGN AND DOESNT NEED TO BE AT GHETTO UNSAFE CLUBS."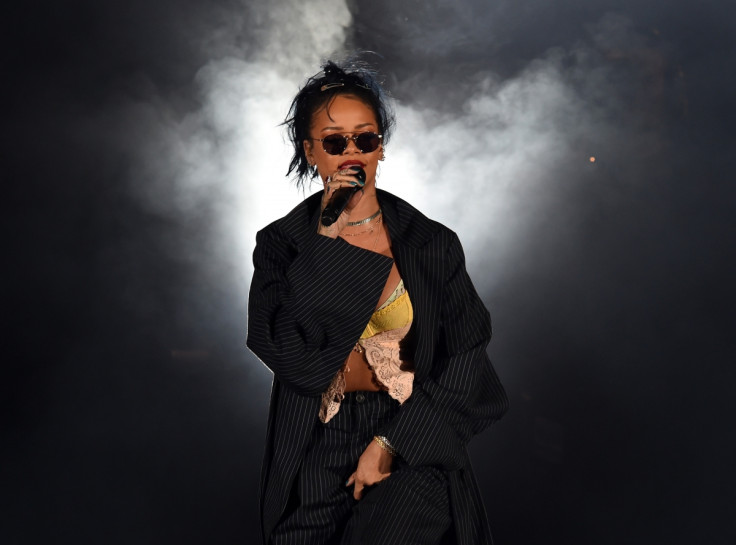 According to AceShowbiz, Scott responded to the allegations against him by sharing a screenshot of a story written by HotNewHipHop.com about John's claims, with the caption: "Don't believe this s**t."
It is believed Anti was initially due to drop in November when it would be streamed for a week on Tidal before receiving wide release on 4 December, but it failed to arrive on either date. Again blaming Scott for the continued delay, John tweeted: "It was suppose to drop on my birthday 11.6th so then me and her could tell the world about us. Then it was supposed to drop on Christmas... But travis keeps putting doubt in her mind."
The songwriter then claimed he was having a conference with Rihanna's Roc Nation boss, Jay Z, in a bid to convince him to release Anti. John said: "We are on a conference call with jay-z trying to convince him to release it... HE WANTS TO FEEL THE DEMAND FOR HER ALBHM GO UP."
It has been more than three years since Rihanna released her last album, with Unapologetic dropping in November 2012. The singer has released three singles from the album so far, Bitch Better Have My Money, American Oxygen and FourFiveSeconds featuring Kanye West and Paul McCartney.