Rihanna and Drake music video: Snippet of new song Work recorded at Los Angeles shoot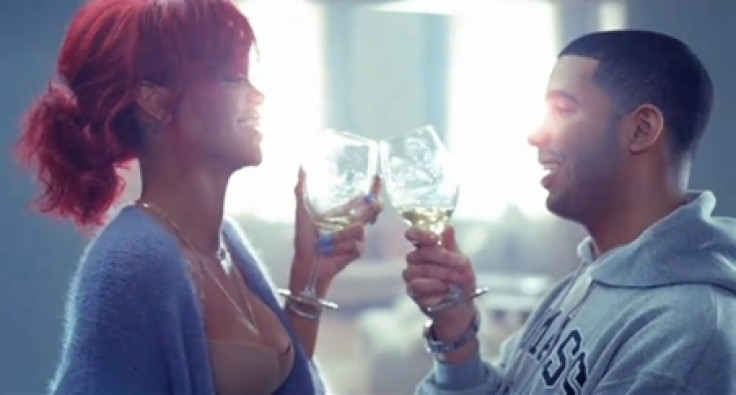 The rumours of a new Rihanna and Drake collaboration appear to be true as eyewitnesses claim to have spotted the musicians on the set of their music video. Photos and videos have emerged from what is believed to have been the video shoot taking place in Los Angeles.
According to various social media accounts, production on the visuals for RiRi and Drake's latest song Work took place on 9 January at the Eagle Rock Plaza mall in LA. In one picture, a horse is seen completely covered in the Louis Vuitton logo while cameras and other props are reported to have been spotted on location.
Adding fuel to the buzz, hip hop producer DJ Khaled shared a Snapchat video saying he was "up to something". After the camera momentarily cuts to Drake, DJ Khaled added: "Major key." It is not known where the rappers were at the time the video was filmed but they can be seen standing outside and the Work video was reportedly filmed on the roof of the mall.
One fan managed to record what is said to be a snippet of Work from the car park of the shopping mall, marking the first time the song has been heard by the public. Rumours of the Drake and Rihanna collaboration first emerged after a call sheet for the video shoot surfaced online. It advertised for horse riders and for actors to play undercover police officers.
If the speculation is true, it will be the first time Rihanna and Drake have collaborated since 2012's Take Care, while their first track, What's My Name? was released in 2010. Work is expected to feature on Rihanna's eighth studio album, Anti, which has not been given an official release date.
The record had been expected to arrive in 2015 but it was a no-show on several occasions and now fans are wondering if they will hear it before the Diamonds singer kicks off her world tour in February. So far, songs released from the album include Bitch Better Have My Money, FourFiveSeconds and American Oxygen.
© Copyright IBTimes 2023. All rights reserved.