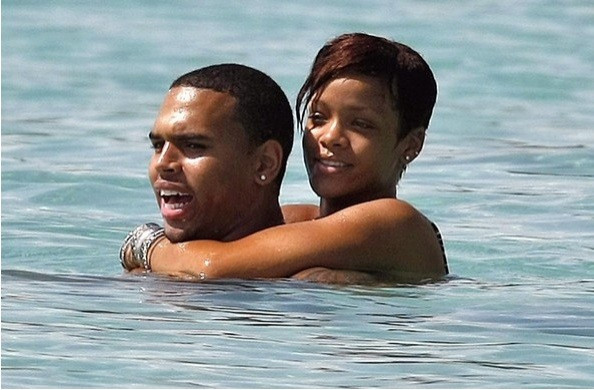 Amid widespread reports they have secretly reunited, Rihanna has added to mounting speculation that she is preparing to marry former beau Chris Brown.
The 24-year-old Diamonds singer sent the rumour mill into overdrive when she was spotted wearing what appeared to be an engagement ring as she emerged from rehearsals for the Victoria's Secret Fashion Show earlier this week.
The star, who is set to perform at the annual show, left the Gansevoort Hotel in New York looking exhausted and drained following rehearsals.
She was dressed casually in a grey Chanel tracksuit and black heels and her hair looked unkempt and greasy.
Rihanna's decision to wear a ring on the third finger of her left hand, so soon after Brown broke up with his girlfriend Karrueche Tran, is the latest development in the trio's love triangle.
Within hours of the split, the 23-year-old Don't Judge Me hitmaker opened up to fans in an online video and asked: "Is there such a thing as loving two people?"
According to Celebuzz, the couple, who broke up in 2009 after Brown assaulted the singer, rekindled their romance over the Halloween weekend at RiRi's party.
Brown's mum, Joyce Hawkins, was reportedly also on hand to celebrate the reunion.
"She kept hugging Rihanna all throughout the night," a spy told the site. "At one point Rihanna put her head on his mom's shoulder and his mom kissed her head."
Last month Rihanna's dad, Ronald Fenty, said that he had given the pair's romance his seal of approval and would be delighted if they eventually got hitched.
"Whatever makes her happy. I hope one day she will get married," he told Life & Style. "Everyone adores Chris; he's a super guy."
Rihanna also confirmed on twitter that her and Brown had collaborated on her forthcoming album, Unapologetic. He features on the Bajan songstress' track, Nobodies Business.