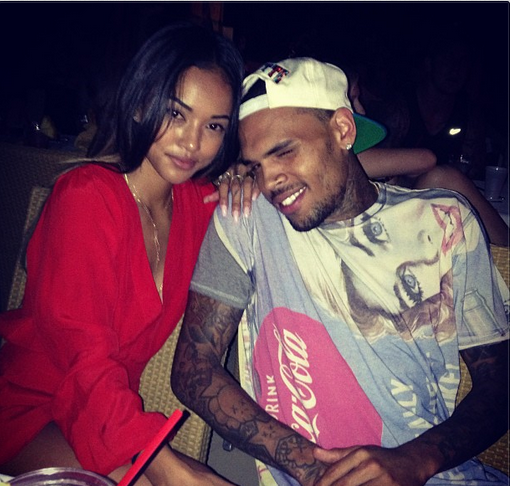 It looks like Chris Brown could soon be off the market for good.
According to friends, the New Flame singer is preparing to propose to long-suffering girlfriend Karrueche Tran.
The 25-year-old star allegedly wants to show his commitment to the aspiring model by putting a huge rock on her finger.
"He'd marry her first before they have a kid," an insider said. "He's tired of losing and he doesn't want to lose Karrueche.
"He knows she's right about a lot of things — most things she's right about," the gossip adds. "He loves her hard and he's not trying to let her go."
The source goes on to reveal that while "getting married ain't popping off anytime soon," Brown is craving some stability following his stint in jail and his turbulent romance with Rihanna.
In August, the Loyal singer shocked his fans when he revealed on Instagram that he was ready to have a baby with Tran.
"@karrueche damn near 5 years and this woman still putting up with my shit. Need to have this baby and stop playing! Lol! My WCW," he wrote, along with an image of the model.
She returned the gesture by posting a picture of the two with the caption: "Lovers.. Friends.. We love, we laugh, we fight.. It's complicated and I can't explain it but it's not for you to understand but us .. My MCM ❤️"