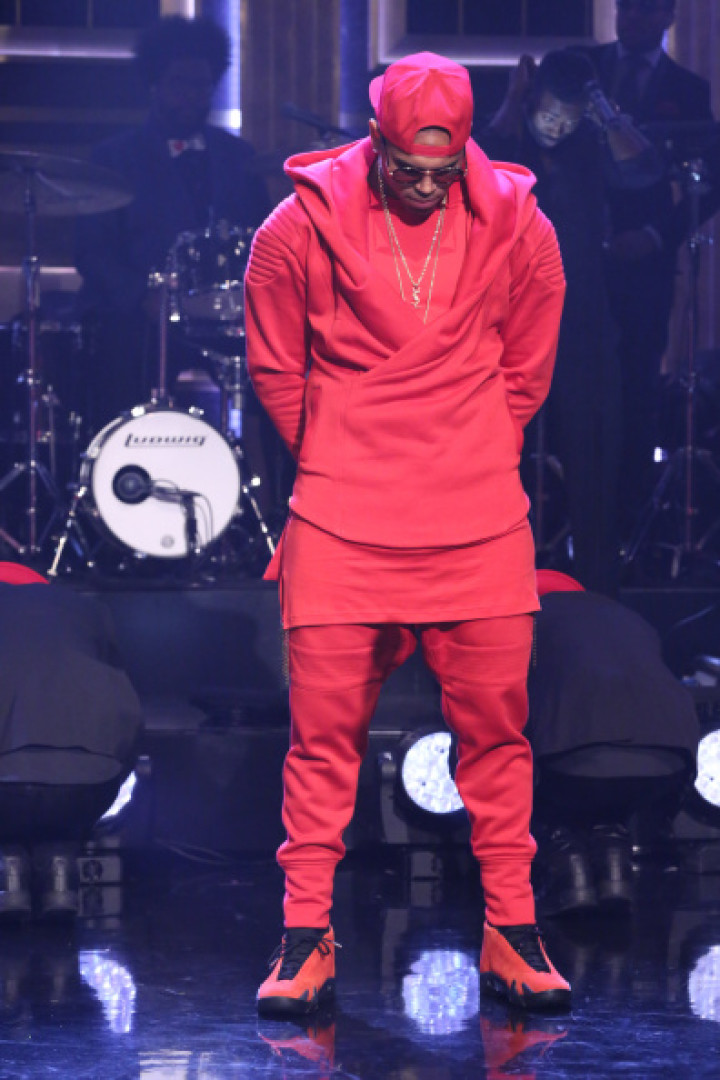 Chris Brown was allegedly spotted wearing a chain similar to that of Rihanna, sparking rumours that the two have rekindled their romance.
MediaTakeOut posted a black-and-white photograph of Rihanna, kissing a very similar looking necklace worn by the 25-year-old R&B artist, while performing on The Tonight Show starring Jimmy Fallon.
"Rihanna and Chris never stopped talking. They were supposedly 'just friends' but they would always flirt. There is a real 'soul mate' connection between them," a source told the website.
The Loyal singer infamously assaulted the five-time Grammy winner in 2009, by hitting her so forcefully that she had major bruising on her face, a split lip, and a bloody nose.
However, the two of them still have a strong and complicated bond, despite their public breakup and drama.
"They have a bond and connection that's so deep that no one can fully understand except them. That's just a fact. He knows it. She knows it. Everybody knows it and that's that. When it comes to Rihanna, you know, her name and his name will forever be intertwined, no matter who she's talking to at any given moment," a source told Hollywood Life.
Meanwhile, Brown seems to be getting serious with Karrueche Tran, who recently posted an image of the singer holding her on Instagram.