Sprint legend Usain Bolt brought the curtain down on his Olympic career by winning a ninth gold medal in the men's 4x100m relay in Rio. The Jamaican ran the anchor leg for his country, who crossed the line in a time of 37.27 seconds ahead of Japan and Canada.
Bolt, 29, subsequently revealed he was proud of his achievements and satisfied with his Olympic career, insisting he would not compete at another Games. "I am proud of myself and I have to say thanks to the guys. The pressure is real. I look at it as accomplishment. I live for these moments, it is beautiful and I came through," Bolt told the BBC.
"I'll go home, stay up late tonight talking and having fun. It is not real. It is a brilliant feeling. I told the guys if it didn't happen tonight, I would beat them up. I am the greatest."
In the women's relay, Great Britain's team of Asha Philip, Desiree Henry, Dina Asher-Smith and Daryll Neita took the bronze medal, recording a time of 41.77 seconds to win their first medal in the event since the Los Angeles Games in 1984.
By contrast, Great Britain's 4x400m men's relay team were disqualified from the event despite winning their heat. The quartet of Nigel Levine, Delanno Williams, Matt Hudson-Smith and Martyn Rooney produced an impressive performance to win in a time of 2:58.88, only to be disqualified moments later.
Their pain and frustration was mirrored by Lutalo Muhammad, who was denied gold in the men's -80kg taekwondo competition by Ivorian Check Sallah Cisse, who produced a stunning kick in the last second of their contest to claim the coveted crown.
"I was so close to becoming Olympic champion and making my dream," Muhammad subsequently told the BBC. "I am so distraught. I don't want to cry but I am so sorry to the people that stayed up to watch. I let them down at the last second. This is so hard."
In sharp contrast, Great Britain's women's hockey team were jubilant after winning gold by defeating the Netherlands in a nail-biting penalty shootout in Rio. Keeper Maddie Hinch was the hero for Team GB as she stopped all four of the penalties from the world's number one team before Holly Webb sealed the gold medal.
The game finished 3-3 at full-time, with Hinch producing a string of eye-catching saves to ensure that the Netherlands, the defending Olympic champions, did not run away with the match. Britain subsequently won the shootout 2-0, with Helen Richardson-Walsh and Webb scoring the decisive penalties to win their first Olympic hockey gold medal.
"It is difficult to put into words what this means. I am struggling to believe it," Richardson-Walsh told the BBC. "17 years ago when I started my career we were so far off. We have put in so much hard work, grown and grown over the last eight years.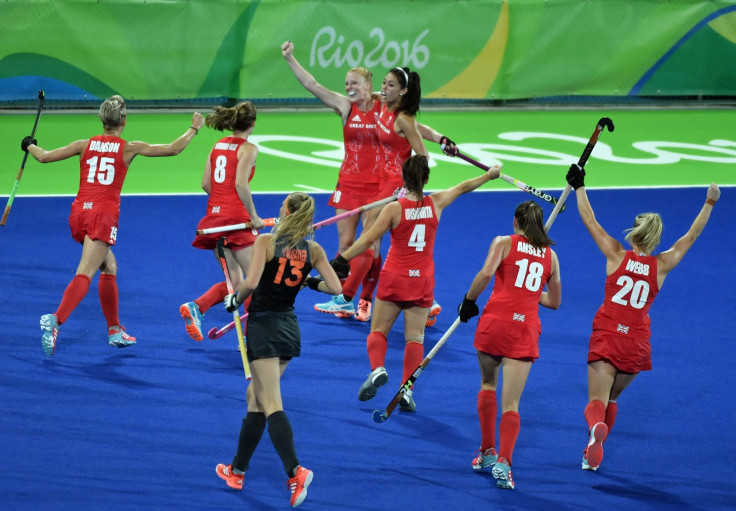 "We have got an incredible group of players and staff and we had the belief. It just means absolutely everything to get this gold medal."
A few hours earlier, Nick Skelton became the second-oldest gold medalist in Great Britain's Olympic history after winning a dramatic individual showjumping competition. The 58-year-old rider, who is a veteran of seven Games, claimed gold after winning a six-way jump-off.
Skelton produced two faultless rounds to ensure he was among the riders set to fight it out in the jump-off. And in the jump-off, the Brit recorded another flawless round on board Big Star to set the standard on the abbreviated course in a time of 42.82 seconds.
He subsequently watched on as his rivals failed to match his performance and he was crowned the new Olympic champion when Eric Lamaze, the final rider in the competition, clipped the penultimate fence.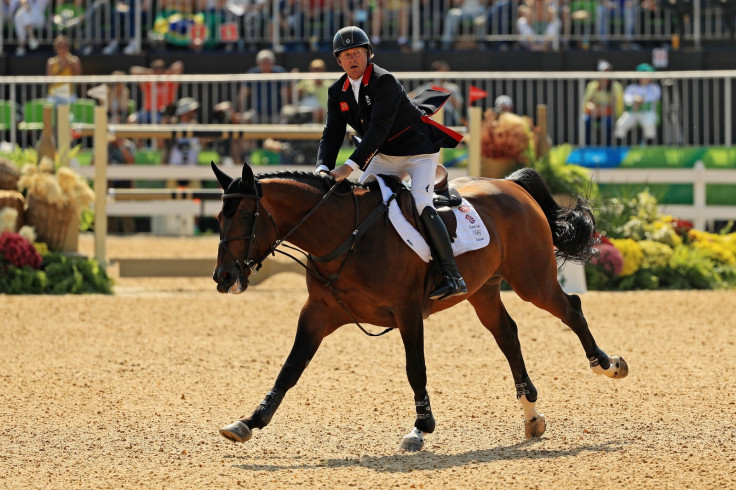 "You always dream about it but when it actually happens it is real life," Skelton subsequently told BBC Radio 5 live. "I have been thinking about this and planning it since London four years ago. I knew if I kept my cool this horse would do it. I knew if I did not make a mistake, he wouldn't either."
More good news for Great Britain arrived in the shape of Joe Joyce, who is guaranteed at least a silver medal after booking his place in the men's super-heavyweight boxing final. The 30-year-old from London produced another impressive performance in his semi-final to defeat Kazakhstan's Ivan Dychko on points.
Next, Joyce will face Tony Yoka of France in Sunday's ( 21 August) gold medal fight, when he will try to emulate the achievement of Anthony Joshua, who won the men's super-heavyweight Olympic title in London.
Elsewhere, Tom Daley qualified for the men's diving 10m platform semi-final. The 22-year-old was the highest scorer in the preliminary competition, finishing ahead of rival Qiu Bo of China.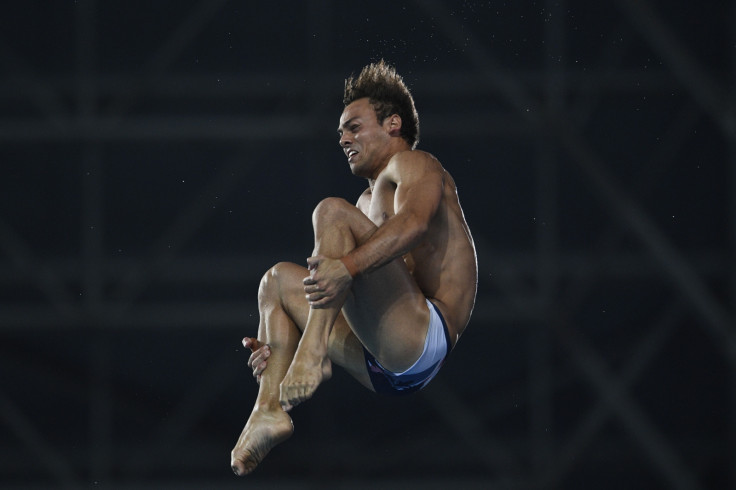 Daley, who won bronze in the synchronised 10m platform in Rio, scored a personal best 571.85, finishing just ahead of Bo (564.75) at the Maria Lenk Aquatics Centre in Rio. Next, he look to qualify from the semi-final of Saturday (20 August).
On the golf course, Great Britain's Charley Hull is joint-fifth heading into the final round in Brazil. She is six shots behind overall leader Inbee Park of South Korea with 18 holes to play.
And in the women's football tournament, Germany defeated Sweden 2-1 in the gold medal match. Dzsenifer Marozsan gave Germany the lead thanks to a curling finish and Linda Sembrant of Sweden gifted them a second with an own goal. Sweden, who eliminated the US and hosts Brazil to reach the final, pulled a goal back with around 20 minutes remaining, but the Germans held on until full-time to claim the gold medal.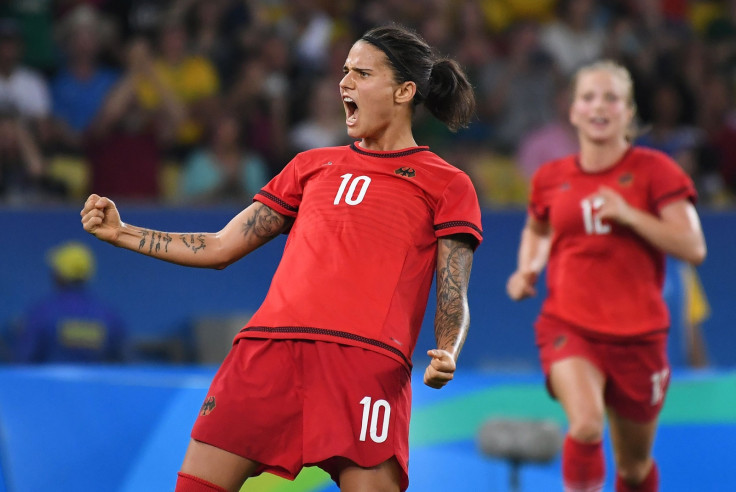 Earlier in the day, Canada defeated Brazil 2-1 to win bronze in Rio. Deanne Rose and Christine Sinclair scored to give the Canadian women's team back-to-back Olympic bronze medals. "I was not going to leave this tournament without a medal around my neck," Sinclair said after the match, according to CBC.