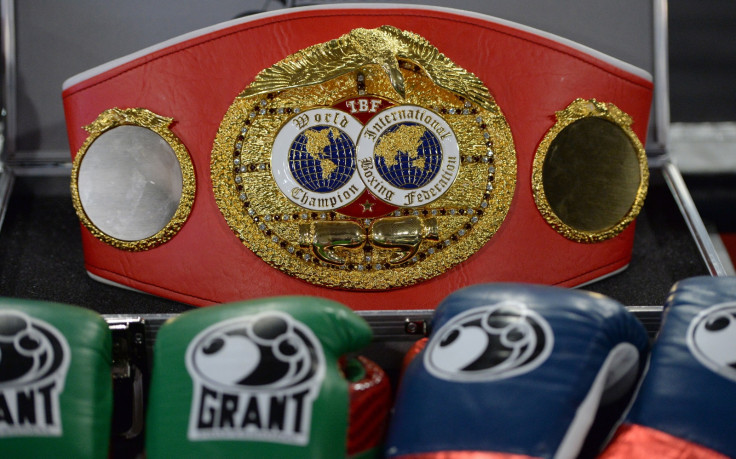 The International Boxing Federation (IBF) has confirmed that any of their current champions who elect to compete at the Olympic Games this summer will likely be stripped of their belts. The sanctioning body has also ruled that those without titles will see themselves removed from their rankings for a period of one year.
Such a hardline stance follows the controversial rule change passed by the International Boxing Association (IBA) at their extraordinary congress in Lausanne, Switzerland, earlier this month, that opened the door for professional fighters to go up against amateurs in Rio de Janeiro. The concept has attracted strong criticism from many in the sport, who feel this is dangerous and unsafe.
In a statement to outline these prospective punishments, IBF president Daryl Peoples said: "We felt it was important for the IBF to get involved and take a stance against professional boxers competing against amateurs due to safety concerns, as part of our commitment to this sport is to promote the health and well-being of the boxers."
The World Boxing Council (WBC) has been even more vocal in its opposition, describing the risk towards fighters' safety as "tremendous" and forbidding any of their champions or top-15 rated competitors from participating until "clear guidelines and safety measures are in place". They have pledged to ban anyone who does from the WBC for two years.
Professional boxers hoping to go to the Olympics will still have to qualify, with a final tournament to be held between 3-8 July in Vargas, Venezuela. Former unified light-welterweight champion Amir Khan, who won a silver medal for Great Britain at the 2004 Games in Athens, had expressed an interest in competing for Pakistan, before later deciding against it.
1996 gold medallist Wladimir Klitschko is one of the few top-level fighters to come out in favour of the change, although he too looks set to miss out, with his world heavyweight title rematch against Tyson Fury scheduled for Saturday 9 July at the Manchester Arena. Manny Pacquiao was also said to have received an invitation to compete before opting to stay retired and focus upon his role as a senator in his native Philippines.
Long-time rival Floyd Mayweather Jr dismissed any prospect of taking part, as has current IBF heavyweight title-holder Anthony Joshua. The latter provides the first defence of the belt he took from Charles Martin against American Dominic Breazeale at London's O2 Arena this weekend.