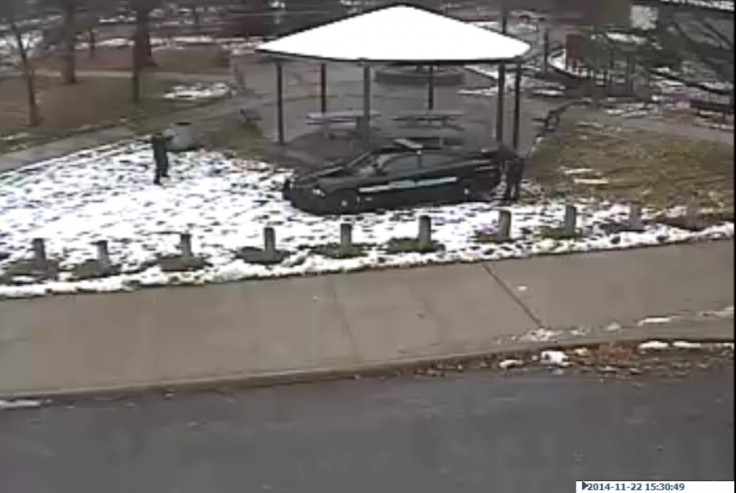 The mayor of Cleveland apologised on 11 February to the family of 12-year-old Tamir Rice, the black boy fatally shot by a white police officer, after the city billed the boy's family $500 (£345) for ambulance services. Mayor Frank Jackson said the claim was a "routine" matter but that supervisors should have not filed the claim.
"We want to start off again apologising to the Rice family if in face this has added to any grief or pain they may have," said Jackson at the beginning of a City Hall press conference. The mayor added that the claim would be withdrawn. "It was a mistake in terms of us flagging it, but not a mistake in terms of the legal process," he said.
Douglas Winston, the administrator of Tamir's estate, said he had asked the city for documents relating to the boy's medical care and had never had similar request result in a claim being filed in Probate Court. "I just wanted to know what the bill was and who might have paid it," he said.
Winston told reporters he would have rejected the claim since Ohio law requires those claims to be filed within six months of a person dying. The city's finance director said the file for the ambulance bill was closed in February 2015 when Medicaid paid $179 of the $500 bill. The rest was written off.
The latest development was even criticised by the Cleveland police union that has worked to clear the names of the officers involved. "Subodh Chandra and I have never agreed on anything until now," said police union president, Steve Loomis. "It is unconscionable that the city of Cleveland would send that bill to the Rice family. Truly disappointing, but not at all surprising."
Despite the mayor's apology, another family lawyer, Earl Ward, does not believe it. "This is the biggest case in the city of Cleveland. You know, it's not often that a 12-year-old boy ends up getting shot by the police, and for them to say this was just part and parcel of, you now, what they typically do, I just don't buy it," Ward said. "This is not a routine case, and to say it was handled in a routine way just to me doesn't cut it."
Tamir was shot while playing with a pellet gun at city recreation centre in November 2014 by Officer Timothy Loehmann. The then-rookie officer and his training officer, Frank Garmback, were responding to an emergency call about a man waving a gun and pointing it at passers-by when Loehmann shot the boy. In December 2015, a grand jury declined to indict the two officers on criminal charges.
The Rice family and the boy's estate have sued the city and the police officers in federal court over his death.