US: Police fatally shot 'almost 1,000 civilians' in 2015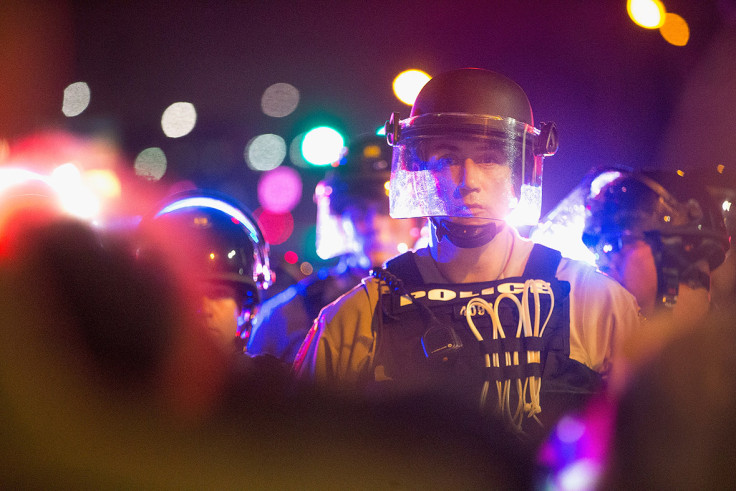 Police in the US shot dead nearly 1,000 civilians in 2015, of which 90 were unarmed and did not possess weapons of any kind during a confrontation, according to a report. The tracking of police violence started after the infamous Michael Brown shooting in Ferguson, Missouri, which ignited a national debate on racial inequality and exposed the federal government's failure to track the use of deadly force by the police.
Although white police officers killing unarmed black men represented less than 4% of fatal police shootings in the year, the study compiled by The Washington Post suggests that race still remains one of the main reasons of police brutality. Almost 40% of fatal police shootings were aimed at unarmed black men even though they comprise only 6% of the population.
"In the majority of cases in which police shot and killed a person who had attacked someone with a weapon or brandished a gun, the person who was shot was white. But a hugely disproportionate number — 3 in 5 — of those killed after exhibiting less threatening behavior were black or Hispanic," says the report.
Only 18 officers have been charged over shooting incidents, nearly three times the recent average. However, when it came to convictions, the outcome was bleak with five of the seven cases tried ending with the officer being acquitted or with a mistrial. Over the previous decade, only one-third of the officers charged in shooting cases have been convicted.
In the absence of official records, the publication reported the figures by compiling details from its database, interviews, police reports, local news accounts and other sources, tracking details about each killing, including the events that led to the encounter, and demographic data on each person.
The report also documented more than twice as many fatal shootings in 2015 as the average annual tally reported by the FBI over the past decade. The FBI has been accused of keeping statistics discreet on such shootings but the report says the real culprit was the local police force as fewer than half of the nation's 18,000 police departments report such incidents to the agency.
Recently, James Comey, the head of the FBI, expressed concern over the matter saying: "We are seeing an explosion of senseless violence." He nevertheless pointed out that video footage taken by members of the public with smartphones had been a contributory factor as he had talked to officers "who described being surrounded by young people with mobile phone cameras held high, taunting them the moment they get out of their cars".
© Copyright IBTimes 2023. All rights reserved.