The rise of the right in Austria leads to shock resignation by chancellor Werner Faymann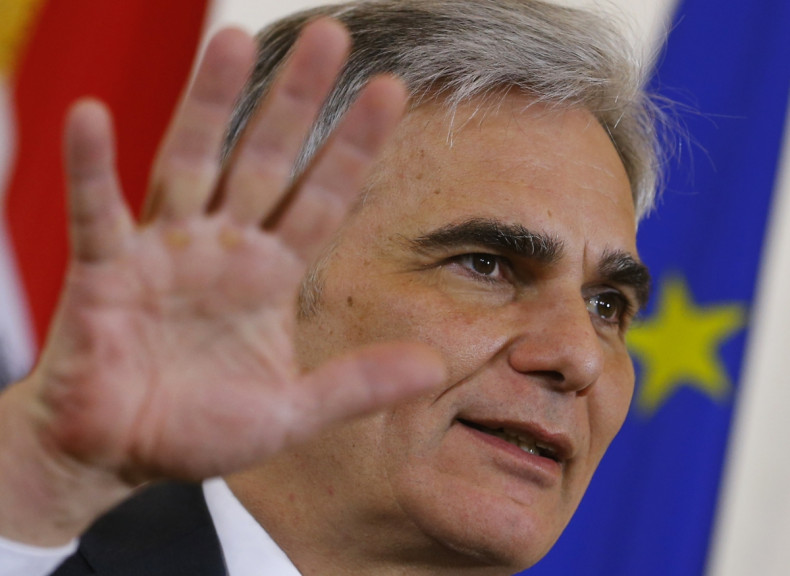 Austria's chancellor, Werner Faymann, has resigned from his post in a shock announcement, as the rise of the right-wing, anti-immigrant Freedom Party continues to be felt. Faymann, who had held post as the country's chancellor since 2008, quit because he had lost the support of his Social Democratic Party, which has been thrown into turmoil after the rise of the Freedom Party in April's presidential election and led many to question his leadership.
In the first round, Freedom Party candidate Norbert Hofer got 35.1% of the vote, more than triple what Austria's two mainstream, governing parties—the Social Democrats and the center-right Austrian People's Party—both achieved.
In a brief resignation speech, Faymann said: "The question is, does one, in these times of great challenges...have the strong backing of one's party? I must answer the question with a 'No.'"
"This country needs a chancellor whose party is completely behind him. This government needs a new start," reported Reuters on Monday (9 May).
Deputy Chancellor Reinhold Mitterlehner, the leader of the junior party in the governing coalition, will take over as chancellor, telling the Austrian news agency APA there was no need for new elections.
Faymann had been under pressure from trade unions to co-operate with the Freedom Party, which his party had pledged not to do in 2014. The political climate in Austria is seen as the bell weather for other parts of Europe, where political parties use the immigration crisis and unhappiness with the EU to garner support.
In France, right-wing populist leader Marine Le Pen may win the first-round presidential vote in 2017, while Denmark has seen the rise of the anti-immigrant Danish People's Party while Germany has seen the Alternative for Germany party poll well during state elections held in March 2016.