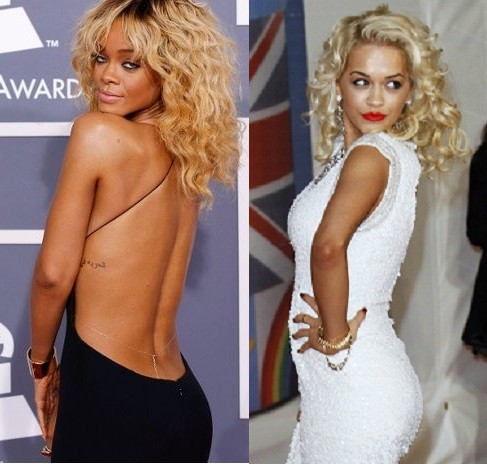 She has long been accused of swaggerjacking Rihanna's style, so fans won't be too impressed to learn that Rita Ora has been has bagged a film role that RiRi had been earmarked for.
According to the Sun, the 24-year-old Diamonds star was set to play the villain in upcoming blockbuster The Fast And The Furious 6 before she was replaced by Ora.
Now Rihanna will no longer feature in the next instalment of the action franchise and 22-year-old Ora will make her film debut alongside Vin Diesel and Dwayne "The Rock " Johnson.
A source said: "Rihanna impressed movie bosses with her role in Battleship. But schedules didn't work out and Rita really shone during castings. They loved her look and her attitude."
Rumours have been circulating for months that there is a bitter feud between the two Roc Nation divas.
Despite both ladies fiercely denying the reports, sources insist that although they don't hate each other, there is a rivalry and they are not friends.
"At first Rihanna thought Rita's 'copycat' act was sweet. But she kicked off after seeing the red dress Rita wore to the VMAs. The umbrella prop annoyed her too," an insider said.
RiRi made her acting debut this summer when she starred alongside Liam Neeson and Taylor Kitsch as Petty Officer Cora Raikes in Battleship.
James Bond star Daniel Craig also recently revealed that he thought she would make a better Bond girl than Beyoncé because of her sex appeal.
The 007 actor told GlobalGrind.com: ''I think Rihanna [would be better]. She's dirtier.''
Rihanna Stole My Daughter: Slut Pop and the XXX Factor [BLOG]