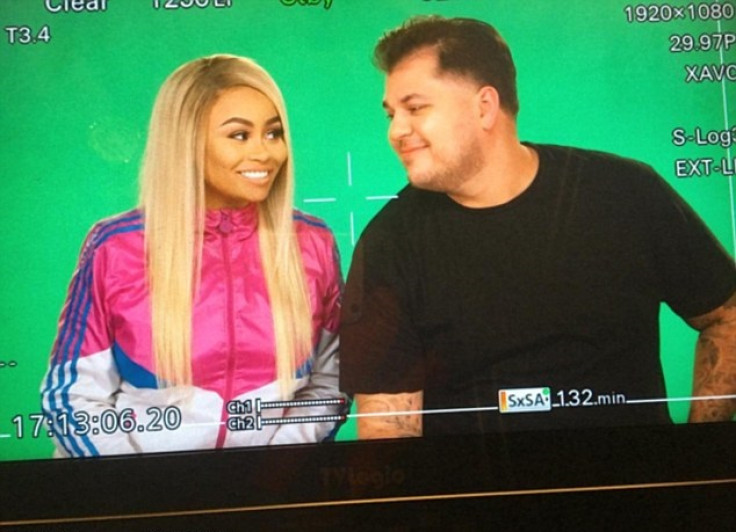 Rob Kardashian has teased the first image of his new reality show with pregnant fiancée Blac Chyna. The E! TV spin-off series, titled Rob & Chyna, documents the couple's life together as they prepare for the arrival of their first child together and their wedding.
The 29-year-old sock entrepreneur has turned his life around since meeting Chyna. After battling health conditions related to weight gain, Rob had become reclusive, becoming detached from his famous family as his life spiraled out of control. He previously attributed his battle with depression to living his life in the public eye and quit the family reality show Keeping Up With The Kardashians.
However he now seems to be reveling in his moment in the spotlight with Chyna. He shared an image on Instagram of himself and Chyna, 28, sitting in front of a green screen smiling as they shoot a segment from the programme.
E! insiders said Rob is back on form after meeting Chyna. "Rob is finally excited about life again, Chyna makes him so happy. It had been so long since Rob had smiled. Rob used to be such a goofy guy. Now that's coming back. He has a reason to smile again."
A source said the show will be 'amazing' because Rob doesn't hold back even on camera. "The show is going to be amazing. Rob has no filter and he's so upfront. It's going to be great TV."
While the couple's unexpected engagement was initially met with disbelief, the family have credited Chyna for helping Rob turn his life around and following the pregnancy news have welcomed the former stripper into the family.
The friction between the family and Chyna was complicated by the fact that Kylie Jenner was dating Chyna's ex Tyga, with whom she has a child named King Cairo. However, the future sisters-in-law have been seen bonding.
Chyna has even filmed her first scenes for the new series of Keeping Up With the Kardashians when she attended Khloe's 32nd birthday party in Hollywood Mail Online reports.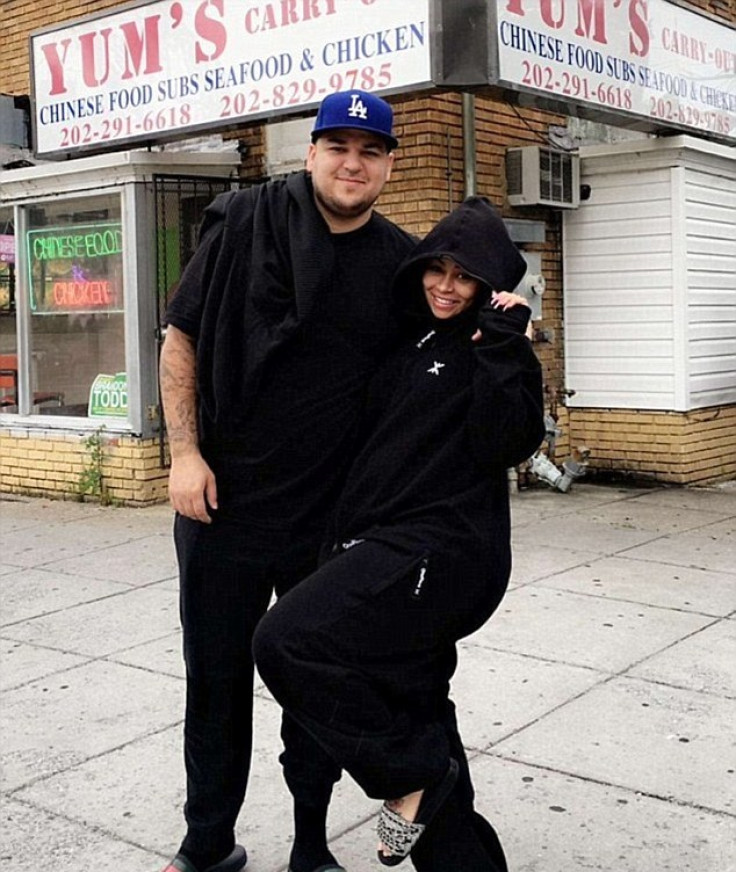 The couple who announced their engagement in February are rumoured to be tying the knot in July, Blac said: "We haven't started any wedding preparations just yet."
The six episode series will culminate in the birth of their baby. As well as the spin-off series, the couple have reportedly been offered a seven-figure deal for the first pictures of their baby.