Blac Chyna: 'Rob can be good father' as Kardashian sisters praise her for saving their brother
Blac Chyna said fiancee Rob Kardashian should receive the credit for turning his life around.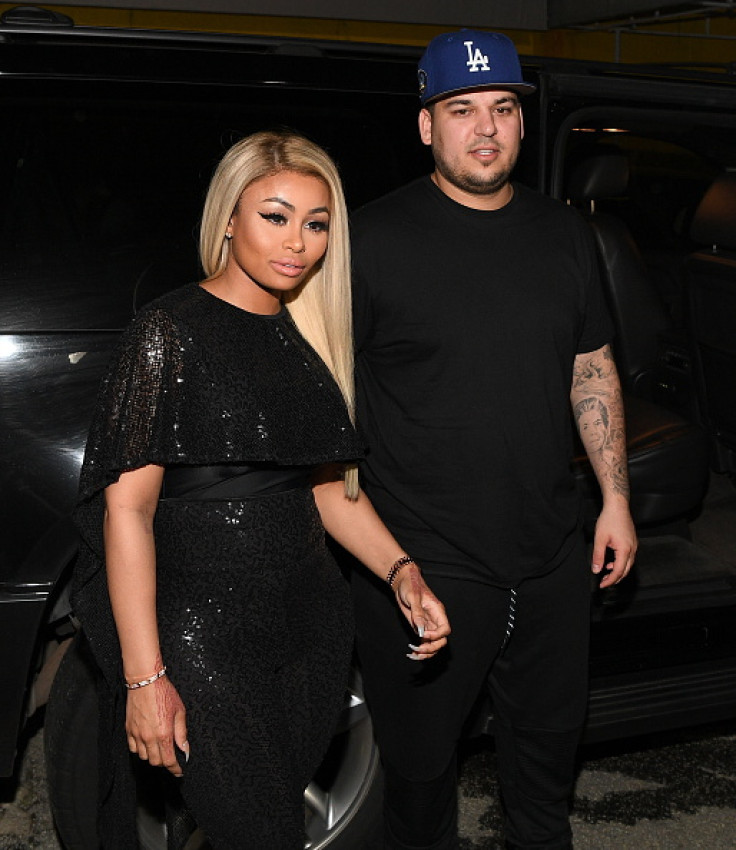 Blac Chyna has said that fiance Rob Kardashian, not her, should be given the credit for turning his life around.
Only days before, Rob's sisters praised the former stripper for saving his life which was spiralling out of control after he gained over 100 pounds (45kg), reportedly suffered bouts of depression and had serious health complications due to his weight.
"They literally thought he was going to die," a friend of the sisters told UsWeekly. "They feel like Chyna saved him. The [Kardashian sisters] have gotten over their issues with Chyna now. They've welcomed her in."
Speaking at Cannes Lions festival, the 28-year-old, who is pregnant with the couple's first child together, told Mail Online: "It makes me feel good but I tell him to give himself some credit also."
She added that she believes Rob will be a great father, saying "He's a genuinely loving person. Rob has all the qualities of a good father. He'll be straight."
While the couple who announced their engagement in February are rumoured to be tying the knot in July, Blac said: "We haven't started any wedding preparations just yet."
While the family have reportedly welcomed Blac into the family following the pregnancy news, the couple's unexpected engagement was initially met with disbelief.
Rob's mother Kris Jenner first heard the news via social media. Talking to one of her friends she said: "I guess Rob got engaged last night. It was just all over the internet. He asked her mom for her hand in marriage and he's never even mentioned it to us."
Describing her shock, the mother-of-six said: "I wake up to a gazillion text messages, which is never good news. And I'm reading through them and realise Rob got engaged last night, he got engaged! And it's sorta coming out of left field, I think I'm just in shock.
"To hear that Rob got engaged through social media is a bit disappointing to say the least. He should've told me first or even talked to the family about it or mentioned it to his sisters, but I had no idea." Asked if she was going to phone him Kris said: "No I'm not going to call him. I didn't do anything to him except give him an amazing life."
The family have since reconciled and have expressed their joy at the forthcoming addition to the Kardashian clan. Rob's sister Kim Kardashian-West was one of the first members of the family to send her good wishes stating that she was sure Rob will be "the best dad."
The couple have reportedly been offered a seven-figure deal for the first pictures of their baby. They will also feature in a spin-off series documenting the arrival of their baby and their nuptials will be filmed for an E! wedding special.
© Copyright IBTimes 2023. All rights reserved.