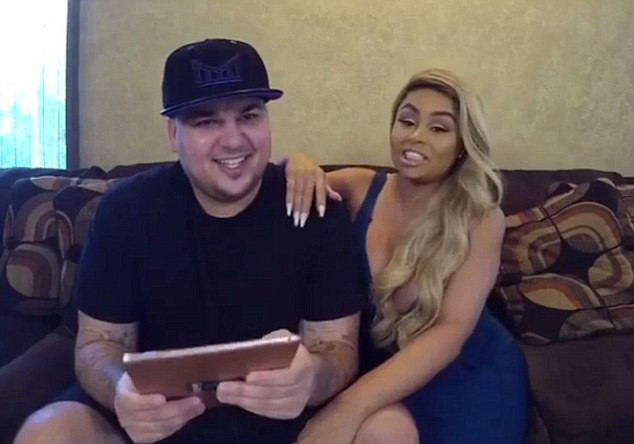 An angry Rob Kardashian has tweeted his sister Kylie Jenner's mobile phone number after she failed to invite Blac Chyna to a baby shower for the couple's daughter-to-be.
"Didn't invite the Mother of my child to a baby shower you all were trying to throw for me!!? You all must have lost your damn minds," Rob tweeted.
He then sent a separate tweet labelled "Kylie's #" with her phone number and lots of laughing emojis, adding: "I ain't hacked either this is rob dog lol."
The problem began when Rob – but not Chyna – was invited to a baby shower planned by the Kardashian sisters for the couple's daughter, due in October.
But reports say Rob and Chyna, 28, have very nearly called it quits and go through patches when they don't speak to each other. So the plan was to throw separate baby showers for mum and dad, TMZ reported.
Chyna even agreed to the idea, says TMZ. But Rob was angry and mostly blamed Kylie.
The couple's multiple problems are paraded out each week on their reality show Rob & Chyna. While they may still be engaged to be married, mention of an actual wedding rarely comes up. And the two are living in separate houses.
On the most recent episode, the father-to-be, 29, took some heat from Chyna's mother. "You gotta stop what you're doing," Tokyo Toni told him. Chyna "don't need a baby she needs [you to be] a father. You can't do what you're doing. You're going to ruin it."
While Kardashian has said that he and Chyna need to work some things out, he is still "very excited" about the arrival of their little girl.
The mum-to-be's relationship with the Kardashian clan has always been a bit problematic. Rapper Tyga, who is the father of Chyna's three-year-old son, King Cairo, is now the mostly on-again lover of Kylie Jenner.