Rob Kardashian and Blac Chyna are reportedly expecting a baby girl. A source close to the pair, has said that the expectant father "couldn't be happier" at the news.
UsWeekly claimed on Wednesday (20 July) that the Kardashian clan are to welcome another girl into their growing family. However, just days earlier, Chyna's father Eric Holland said that the couple are having a son.
Chyna's dad told Now magazine that Rob divulged the sex of the child to him, adding that the couple have already selected a name for the impending arrival. "Rob and I have had some one-on-one time. All I can say is he's excited about the prospect of a boy. They've chosen a name but they've not told anyone what it is. They want to wait until the baby is born," he claimed.
Holland added that he expects that his daughter and Rob will have a big family in keeping with the Kardashian tradition. "I said to Rob: 'I know you're just going to keep going until you have more than one boy, right?' and he laughed. It wouldn't surprise me if they went on to have four or more kids," he said.
While neither Rob, 29, nor Chyna, 28, have publicly confirmed the gender of their child, baby watchers are eager to learn whether the former music video star, who already has a three-year-old son, King Cairo, with ex-boyfriend Tyga, will have a boy or a girl.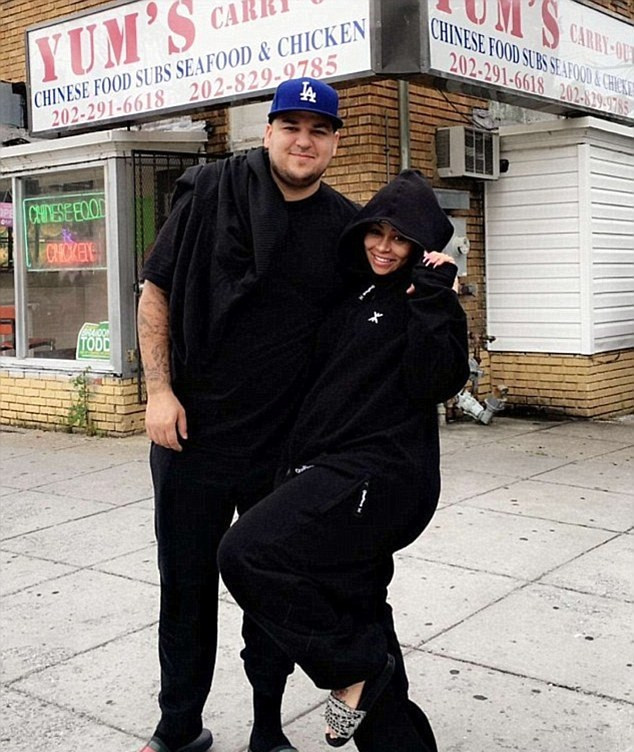 Either way, Rob's excitement at the prospect of becoming a father is apparent as he shared a photo on Instagram of Chyna - who is due to give birth in October - proudly showing off her growing baby bump. "My babies so pretty," he gushed.
According to UsWeekly, while the couple's pregnancy news left Rob's family in disbelief, they credited Chyna for helping Rob turn his life around and have welcomed the former music video star into the family.
His mother Kris Jenner, 60, has also been bonding with her son over the baby preparations. "Kris has been giving him baby advice," a family insider said. "'They get excited talking about the baby." And in keeping with the lavish style for which the Kardashians are famed, the couple are planning an "over-the-top extravagant" nursery at their $2.2m (£1.6m) home in Calabasas, the Mail Online reported.
The couple - who announced their engagement in February 2016 - are rumoured to be tying the knot in July. They are currently filming for the E! TV spin-off series - entitled Rob & Chyna - which documents the couple's life together as they prepare for the arrival of their first child together and their wedding.
The six episode reality series will culminate with the birth of their baby. As well as the spin-off series, Rob and Chyna have reportedly been offered a seven-figure deal for the first pictures of their newborn.