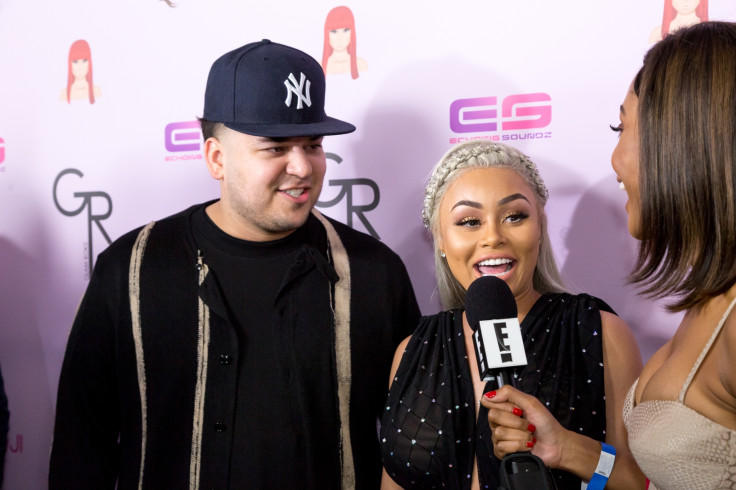 Rob Kardashian and Blac Chyna's constant fighting has cast doubt on the strength of their relationship, especially when the two are engaged and expecting their first child together.
A series of promos released by E! ahead of their show Rob & Chyna premiere only strengthens the rumours that the couple are having more fights than good times.
Click here to watch their new show Rob & Chyna live online on E!.
In a recently released promo, Kardashian, 29, complained to Scott Disick (Kourtney Kardashian's ex) tired of his pregnant fiancée, who keeps kicking him out of their house every time they had a fight.
"Chyna and I got in a fight, so she kicked me out. I'm just gonna let her be and give her her space — I don't know," Kardashian told Disick.
"This cycle of me being kicked out the house has happened several times and usually I go right back, but I'm sick of it, so Imma stays at my house in Calabasas for a bit," the Arthur George sock designer later told the camera.
In another promo, the couple was spotted fighting over trust issues.
"Yo, who's this hitting your phone over and over?" Rob asks Chyna after her phone constantly blinks due to incoming messages.
"I don't know, what does the name say. And why are you even on my phone?" she replies. "And your password's not the same as it was," Rob tells while trying to unlock his fiancée's phone.
"Because of maybe last time you went through my phone. And why you keep picking up my phone like you don't trust me? That's really whacked," a livid Chyna reacts.
"I don't even understand why Rob would even think that I'm doing anything wrong. I'm four months pregnant, I have two businesses that I'm running, I'm with King [her son] and I literally don't leave the house so what could I possibly be doing?" Chyna explains Rob's trust issues during the confessional.
The growing friction between the couple, and Rob's increasing weight, is set to bring major drama in the Kardashian house as the couple set to begin a new journey as parents.
Rob & Chyna will premiere on Sunday, 11 September at 9 pm, on E! Network.