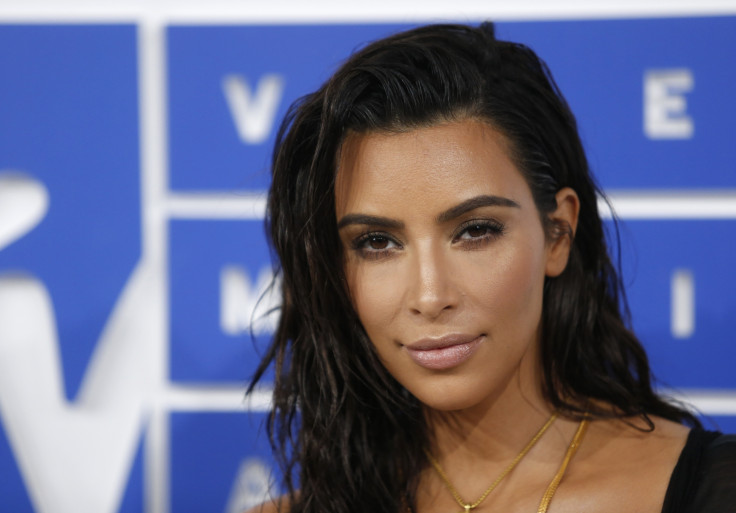 Kim Kardashian never shies away from speaking her mind when it comes to politics. The Keeping Up With The Kardashians star has publicly slammed the Wall Street Journal for publishing an advert that downplayed the Armenian genocide – which claimed 1.5million lives. She called the advert, paid for by Turkic Platform, "reckless, upsetting and dangerous". With more than 82.9 million Instagram followers, Kardashian is a powerful force on social media but does her political stance have any influence?
Titled #StraightUp: Genocide Denial Cannot Be Allowed, Kardashian's New York Times letter criticises the WSJ for publishing an advert blaming the Armenian people for the massacre, which took place between 1915 and 1917, and was carried out by the Ottoman Empire. It is historically reported that an estimated 1.5 million people died in the genocide although Turkey does not recognise it as such.
In her signed advert, Kardashian, 35, writes: "Money talks, and right now it's talking crap. My family and I are no strangers to BS in the press. We've learned to brush it off. Lies make good headlines, good headlines make great covers, great covers sell magazines... For the Wall Street Journal to publish something like this is reckless, upsetting and dangerous.
"It's one thing when a cr***y tabloid profits from a made-up scandal, but for a trusted publication like WSJ to profit from genocide – it's shameful and unacceptable... Advocating the denial of a genocide by the country responsible for it – that's not publishing a 'provocative viewpoint', that's spreading lies. It's totally morally irresponsible and, most of all, it's dangerous. If this had been an ad denying the Holocaust, or pushing some 9/11 conspiracy theory, would it have been made to print?"
Kardashian, whose father Robert Kardashian was of Armenian heritage, visited the nation in April 2015 alongside her husband Kanye West, daughter North and younger sister Khloe Kardashian. The trip was filmed for the family's E! reality series and showed Kardashian laying flowers at the Armenian Genocide Memorial Complex in the country's capital Yerevan.
At the time, Kardashian wrote on Instagram: "It was an honour to meet the Prime Minister of Armenia, Hovik Abrahamyan, who expressed how proud they are that we are proud Armenians and we have not forgotten our roots! #NeverForget."
Back in April, the WSJ defended its use of the ad, saying it regularly includes "provocative" viewpoints.
"We accept a wide range of advertisements, including those with provocative viewpoints," a spokesman said, as quoted by the Daily Mail.
'While we review ad copy for issues of taste, the varied and divergent views expressed belong to the advertisers.'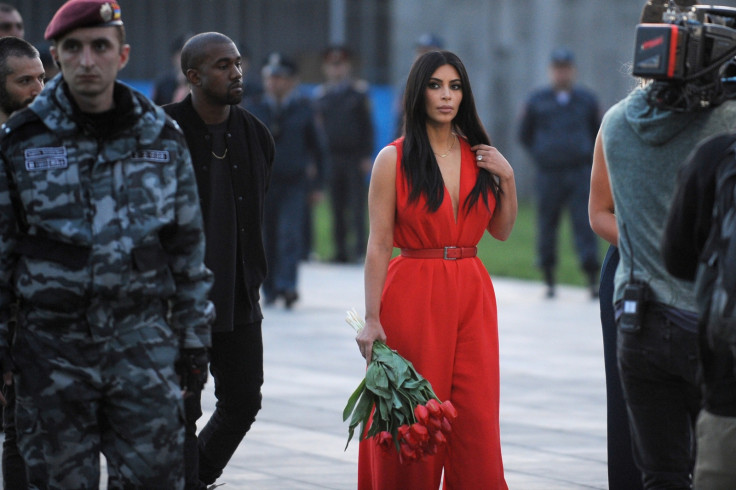 As the reality star speaks out to defend her heritage, IBTimes UK looks back at Kardashian's biggest political statements.
Orlando gay nightclub shooting
"After Orlando, Congress hasn't done anything and now they're going on vacation. I say #NoBillNoBreak" – Twitter
Gun control
"Under current federal law people on terror watch lists can legally buy guns – this is called the Terror Gap. We have repeatedly called on Congress to close this loophole that makes it easy for dangerous people to get guns & kill. Nothing has changed!!!! People continue to senselessly die. When will these gun laws be changed?!" – Twitter
"So sad! The senate voted against background checks being needed to buy guns. So terrorists on fbi's wanted lists can legally still buy guns" – Twitter
Hillary Clinton
On meeting democratic presidential candidate: "I got my selfie!!! I really loved hearing her speak & hearing her goals for our country!#HillaryForPresident" (Instagram)
Voting in US presidential election
"As I've grown up, I decided what I think is best for me instead of what my parents would have voted for" GQ magazine
Running for mayor
In 2012, Kardashian revealed that she wanted to run for mayor of Glendale, California although no such thing exists. She said in an episode of KUWTK: "You have to have full residence in Glendale so I'm going to buy a house there. Noél's going to run my campaign, but it's going to be in like five years. Noél and I are looking into all the requirements."
Kanye West running for president
"He's serious. And I know that if he puts his mind to something, he'll do his best" – The Ellen DeGeneres Show