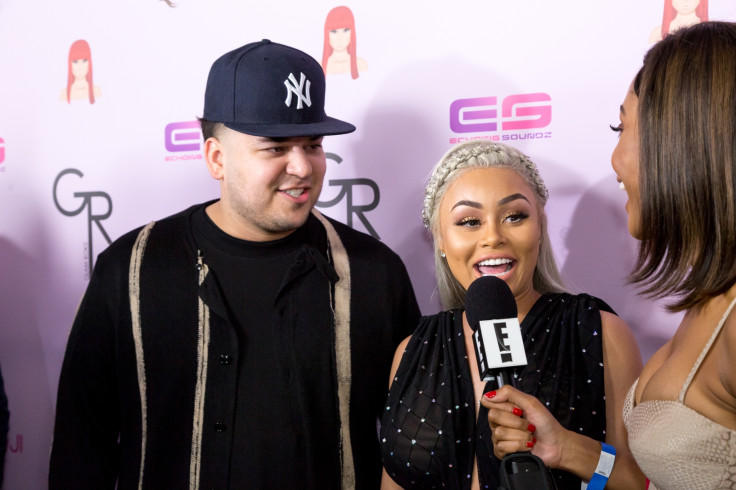 Rob Kardashian and Blac Chyna are rumoured to be at loggerheads with each other right before they welcome their first baby together. According to reports, the Keeping Up With The Kardashians star has moved out of their home following a huge fight with his fiancee Chyna and has now turned to big sister Khole for suggestions.
"Rob's still madly in love with Chyna," a source told Hollywood Life sharing details about the reality TV couple's love life. The source added, "But in no way is he ready for a lifetime of fights, being kicked out of the house, and for Chyna to scream at him when she's on one of her tirades."
The news comes after the 29-year-old sock entrepreneur confided about his relationship troubles to his sister during an episode of KUWTK. Although the 32-year-old TV personality was shocked to learn the details about Rob and Blac's relationship woes she reportedly advised her brother to communicate honestly.
"He would never tell her this, but he isn't so sure he wants to marry her," the source continued shedding light on the couple's status. "He simply doesn't want to be verbally abused by her for eternity. Chyna's a very complex woman, and Rob's doing his best to understand her and love her as best as he humanly can," he added.
Meanwhile, the A-lister pair's reality show Rob & Chyna premiered on E! However the promo clips released by the network revealed conflicting tirades between the parent-to-be.
"Yo, who's this hitting your phone over and over?" Rob asks Chyna after her phone constantly blinks due to incoming messages in one of the videos.
"I don't even understand why Rob would even think that I'm doing anything wrong. I'm four months pregnant, I have two businesses that I'm running, I'm with King [her son] and I literally don't leave the house so what could I possibly be doing?" said Chyna in a confessional video hinting at growing friction on the heels of their new life as parents.
Click here to watch their new show Rob & Chyna live online on E! that premiered on 11 September at 9pm EST.