American actor and cultural entrepreneur Robert de Niro is expanding his hospitality repertoire with a new hotel venture in London's Covent Garden.
Working with Capital & Counties Properties (Capco) and BD Hotels, the Taxi Driver star wants to build an ambitious 83-room hotel called The Wellington, which will also house luxury spa facilities, two restaurants, a deli/café and a members' club.
The actor will be a joint operator of the premises which will span across six buildings, three of which are Grade II listed within Wellington, Burleigh, Tavistock and Exeter streets.
The project was first made public in May when de Niro announced he had submitted an application to open a luxury boutique hotel in the heart of London's Covent Garden area. On Thursday (18 August) Westminster city council granted planning permission to the 73 year old actor.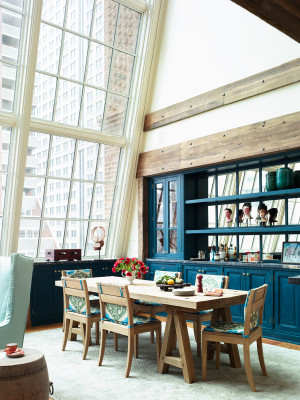 This is not the first hotel venture de Niro has worked on with Capco 's Ira Drukier and Richard Born, having already opened the extremely successful Greenwich hotel in New York's Tribecca district in 2008, which is located in the home of the film festival set up by the actor. The Wellington will be their first project outside the US. Mr de Niro also owns the Nobu Hotel Manila in the Philippines.
Commenting on the project back in May, de Niro said "London is one of the most exciting and cosmopolitan cities in the world. It makes perfect sense to develop a hotel that represents all of that in the heart of this city in Covent Garden."
"The Wellington Hotel would honour the heritage of the area, while bringing the best of what we've done in New York to London".
Work on the new property will begin next year and is set to completion in 2019.