We may have slowly phased out most heritage English traditions like bowler hats to work and RP accents, but afternoon tea is a quintessential staple that has remained at the heart of our culture for generations. It is so popular now that it has a whole week dedicated to it, meaning that between today (8 August) and 14 August you have free reign to consume as many mini sandwiches and cream laden scones as you can possible muster.
While for some this may sound like heaven, the thought of another round of tea and neatly piled vol au vents can easily feel all too much to bear, even if you are enamoured by the ceremony of the whole affair.
While Anna, the seventh Duchess of Bedford, who is said to have invented the afternoon tea, would have been satisfied with cucumber rectangles and a drop of Assam, these days our palettes are far more fussy and we are used to food that weird, wonderful and Instagrammable. Luckily, there are more than enough hotels, restaurants and cafes that can cater to anyone's tastes and are offering up some fantastic alternatives to add a little sparkle to your scone.
ARTea edible masterpieces at The Lancaster Hotel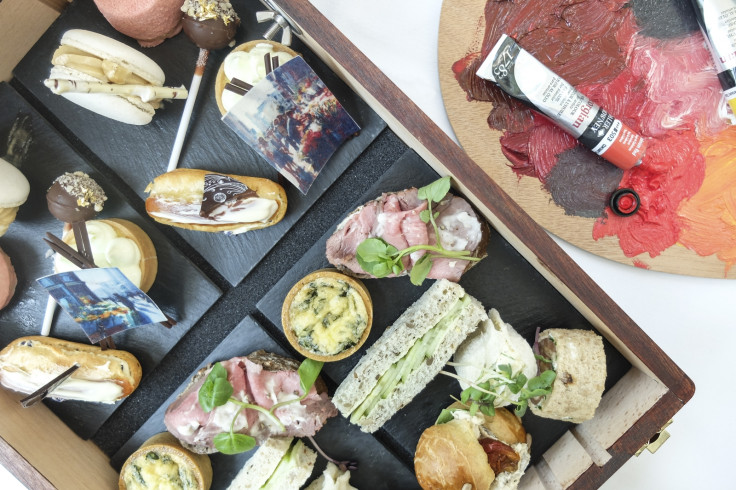 The Lounge at The Lancaster is home to a wide range of artworks from emerging and local artists that highlight the hotel's affinity with thriving art scene of London. To celebrate this, the hotel has designed an eclectic ARTea where an array of edible artworks will be presented in painter's boxes. While the regular scones and sandwiches will be there for the purists, the jam and cream will come served in 30ml paint tubes so you can get creative with your food.

Prices start at £35pp. Book online now
Hello Kittea at Cutter and Squidge
Due to huge public demand, the Hello Kitty pop-up cafe currently at Soho's Cutter and Squidge will be sticking around for a bit longer to bring every cat shaped baked good under the sun to their adoring fans. Located in their cute garden space, the tea is served in steamer baskets; with adorable cartoon orientated dim sum and desserts named Biskies and Dream cakes, you are guaranteed to get a cuteness overload that would certainly not meet the dress code at The Ritz.
The pop-up has been extended until 14 September, £40pp. Book online now
Glam Rock Afternoon Tea at K West Hotel & Spa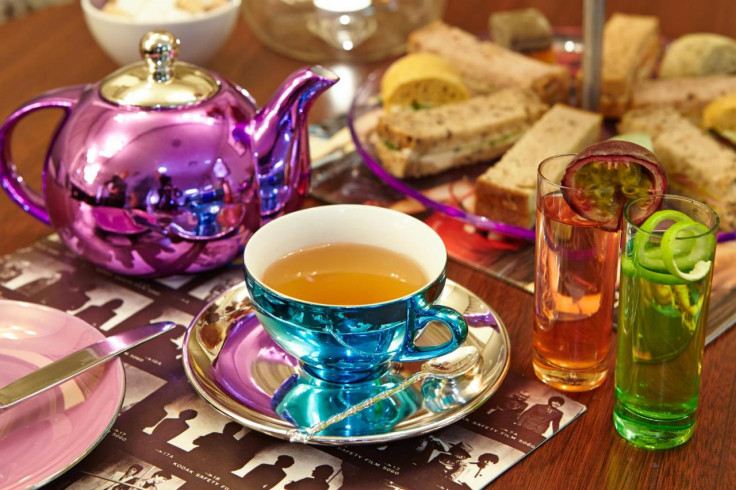 The regular traditions of High Tea have been amped up a notch at K West spa and hotel and your regular English Breakfast has been swapped for some delicious tea-infused cocktails as well as a delicious Pimm's jelly cup accompanied by a fresh mint sorbet with halloumi and pastrami taking over from the regular cucumber sandwich fillings. Playing tribute to the property's former use as the BBC building in the 60s, where the likes of The Kinks and David Bowie were regulars, the tea is served on vintage record covers with electric blue teapots and teacups to vamp things up a bit.
Priced from £24.50pp. Book online now
The make-your-own tea
If all the relaxing and being waited upon during afternoon tea is not your thing, you could always spend the afternoon learning how to make everything.
At the London Cookery School you will master scones that are lighter than air as well as fluffy finger sandwiches, mini scotch eggs and lemon curd tartlets all made by your own fair hand, before sitting down at the end of the course to enjoy everything you have made with a glass of two of sparkling and a healthy dose of tea.
£115 pp, Book online now