Borussia Dortmund striker Robert Lewandowski says his childhood icon was former Arsenal striker Thierry Henry.
The Polish forward, who scored the opening goal at the European Championship in the summer, has netted seven times in the Bundesliga this season and is the joint third highest scorer domestically.
Lewandowski is part of a Dortmund side who have back-to-back German league titles and who are on the brink of qualification for the Champions League, needing just a draw against Ajax to qualify on matchday five and the 24 year old says he followed one player during his footballing education.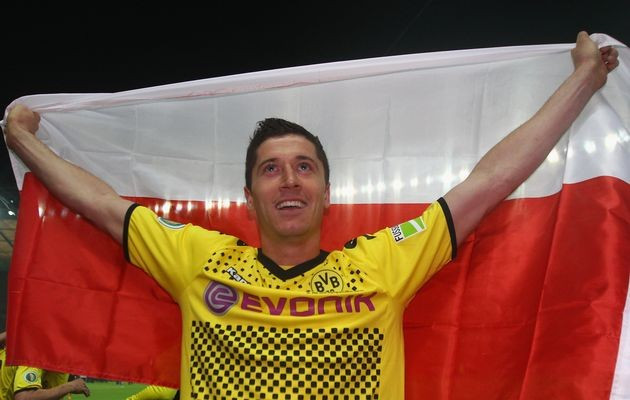 "I didn't have one particular idol but there was a player I tried to follow; it was Thierry Henry in his time at Arsenal," he said. "I liked the way he played a moved on the pitch. I think he was a great player.
"As a boy I always dreamt of playing in the Champions League, now the dream has come true.
"Obviously I want to score as many goals as possible and play as well as I can because I'm most glad when my team wins but also when I score so my personal objective is to score as many goals as possible. I'm doing my best to be a better player as that is what it's all about."
Henry remains Arsenal's record goalscorer, having netted 228 goals in 378 games and the Frenchman is widely regarded as one of the club's greatest ever players a feat registered with a statue unveiled outside The Emirates Stadium as part of the club's 125 year anniversary.
He returned to Arsenal on loan last season for a brief spell, scoring twice in seven games.
Lewandowski has been constantly linked with a move to Manchester United in recent months, with the forward's talks over a contract extension having reportedly broken down.
United signed Robin van Persie in the summer and with Wayne Rooney, Javier Hernandez and Danny Welbeck all in reserve, the club are far from in need of additional attacking resources.
For their Champions League dead rubber against Galatasaray, United have left out their premier striking duo in Rooney and Van Persie, and instead look likely to field a youthful side, with Federico Macheda among those in contention.