Robert Pires insists that Arsenal are up there in terms of quality with the other teams but need some luck going for them on the pitch along with a reduction in the number of injuries to win the title. The Gunners have gone 12 years without the title and Pires believes that they have enough quality in the team to fight for top honours irrespective of how the other teams around them have strengthened.
The Gunners have taken only four points from their opening thee games, compared to the likes of Chelsea, Manchester United and Manchester City, who have secured full points from their opening three fixtures. Pires, who was part of the Arsenal legends team which took on Milan Glorie on Saturday, 3 September, insists that despite there being a split among the fans regarding Arsene Wenger, he has what it takes to lead the Gunners to glory this season.
"I believe always in this team and this squad and of course in Arsene Wenger. I know a lot of fans are particular about Arsene. But this is our philosophy," Pires said, as quoted by Goal. "We spent a lot of money, maybe not as much as Man United, Man City or Chelsea. But I think the quality is there.
"This is my opinion, but when you see all the names at Arsenal, the quality is unbelievable. Believe me, because sometimes I'm training with the guys, and the team is very, very good. We need maybe a bit of luck for this season, and I hope less injuries."
Pires also had high praise for Arsenal's transfer policy this summer and believes that the likes of Granit Xhaka, Lucas Perez and Shkodran Mustafi can help the team where they lacked in previous seasons. The Frenchman lauded Jack Wilshere for going on loan to Bournemouth as he needs to play week in week out to rediscover his potential.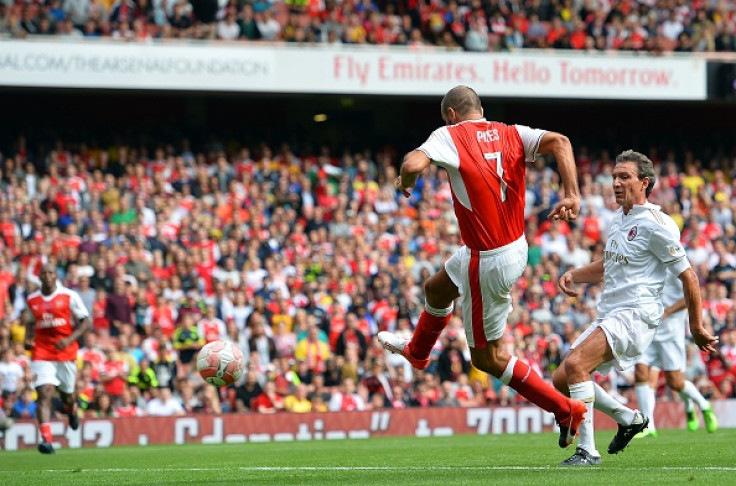 "I think some players like Xhaka or Mustafi can help this team. Because, actually, the team is really good, the quality is unbelievable. Maybe they need more confidence, but I believe in Arsenal this season."