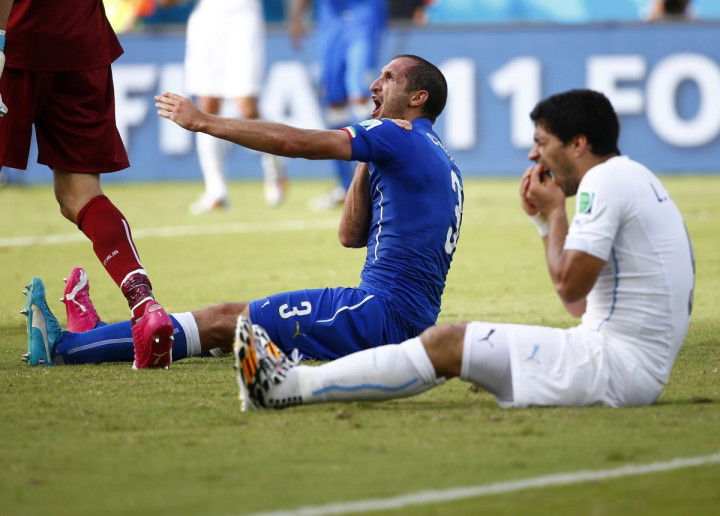 Everton manager Roberto Martinez has called for help to be offered to Liverpool and Uruguay star Luis Suarez following his latest offence involving him biting an opponent.
The 27-year-old was caught on cameras in an altercation with Georgio Chiellini where he appeared to be sinking his teeth into the Italian defender's shoulder during the Group D clash between the two nations at the Estadio das Dunas, Natal, on Tuesday.
Martinez, who is a pundit for the World Cup with ESPN, lashed out at the striker stating that such behaviour is unacceptable on the field. The 40-year-old Spaniard suggested that Suarez be offered help and highlighted that his misbehaviour brings disrepute to the game.
"There is no doubt that the quality of the talent that he has. He can win games single-handed and he's got that focus, that mentality that he can get back from a situation he shouldn't have derived," Martinez told ESPN.
"But the behaviour, I just seriously think that he needs help. If you cannot control yourself in those moments, you need some sort of help because that's just unacceptable on a football pitch."
"This is a behaviour that has happened already two times and Luis Suarez, as a wonderful footballer that he is, has been banned twice. It has been such a controversial way of acting on a football pitch that you see it again and everyone feels upset," the former Wigan Athletic manager added.
"We can't celebrate [the game]. We can't talk about what Uruguay did. We can't talk about why Mario Balotelli didn't come on in the second half."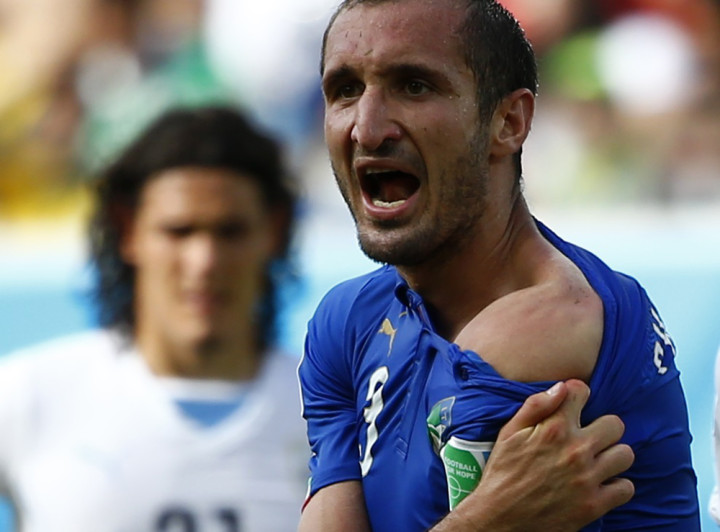 "It's about how Luis Suarez is allowed to play the game without carrying that responsibility that you have as a player, being a role model to the younger generation. You cannot justify it," he concluded.
Following the latest incident, the governing body of world football, Fifa, have already said in their statement that disciplinary proceedings have been opened against the Uruguayan international.
Suarez is no stranger to the headlines and was embroiled in similar controversies in the past. He was handed a seven-match ban for biting PSV Eindhoven's Otman Bakkal in November 2010.
The former Nacional and Ajax striker repeated the offence while at Liverpool last year when he sunk his teeth into Chelsea defender Branislav Ivanovic. For that he was handed a 10-match ban by a three-man independent regulatory commission.
Reports suggest that if deemed guilty, the Liverpool star could be handed a two-year ban from playing. However, it is unclear whether the punishment applies only to international matches or includes club competitions.
Either way, it is certainly a massive blow for Brendan Rodgers's side, whose best player was Suarez during the last campaign, netting 31 goals in the Premier League and powering the Merseyside club to finish second in the table.