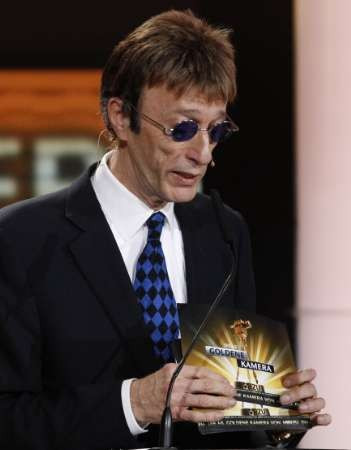 Ailing Robin Gibb got injured, when a plasma TV fell off a wall in his home and hit him on the head.
The TV fell on him, when the "Bee Gees" singer was having his dinner last week.
The singer who is strongly recovering from colon cancer told BBC, "I was eating my dinner on the bed and watching a results show when boom, suddenly everything went black and my face was in my dinner."
"There was no pain but the screen fell right on top of me. It is just one of life's little tragedies," he added.
Gibb is all set release his new album The Titanium Requeim , with his son RJ Gibb, on 10 April 2012 at Central Hall, Westminster to commemorate the 100th anniversary of the Titanic.
Must Read: 'Bee Gees' Robin Gibb Recovering from Cancer, Set to Launch New Album [VIDEO]