Singer Robin Thicke has led tributes to his father, Alan Thicke, who has died at the age of 69. Robin's ex-wife, Paula Patton, talk show host Ellen DeGeneres and actor Bob Saget are among the other celebrities to remember the beloved TV figure.
The Growing Pains actor suffered a heart attack in Los Angeles on 13 December while playing hockey with his teenage son, Carter. Alan was taken to Providence Saint Joseph Medical Center but was later pronounced dead.
Paying tribute to his father, Robin told the LA Times that Alan was the "greatest man I ever met" and was "always a gentleman". The Blurred Lines singer added: "The good thing was that he was beloved and he had closure. I saw him a few days ago and told him how much I loved and respected him."
Actress Paula Patton, whose divorce from Robin was finalised in 2015, posted a poem, attributed to Mother Teresa, with a heart emoji. Daytime talk show host Ellen DeGeneres reacted to the news on Twitter, writing: "America loved Alan Thicke. I'm so sad he's gone. Sending so much love to his family," while Bob Saget tweeted: "So sad is the passing of Alan Thicke. Such a good husband, father, brother, and friend. He will be deeply missed. Rest in peace dear Alan."
Sharing her condolences, former Charmed star Alyssa Milano tweeted: "Alan Thicke was always the nicest and happiest person in the room. Gone way too soon. Rest In Peace," while William Shatner wrote: "Saddened over the loss of my friend Alan. Condolences to his family." Larry King added: "So sorry to hear of the passing of Alan Thicke. A wonderful talent, a wonderful man."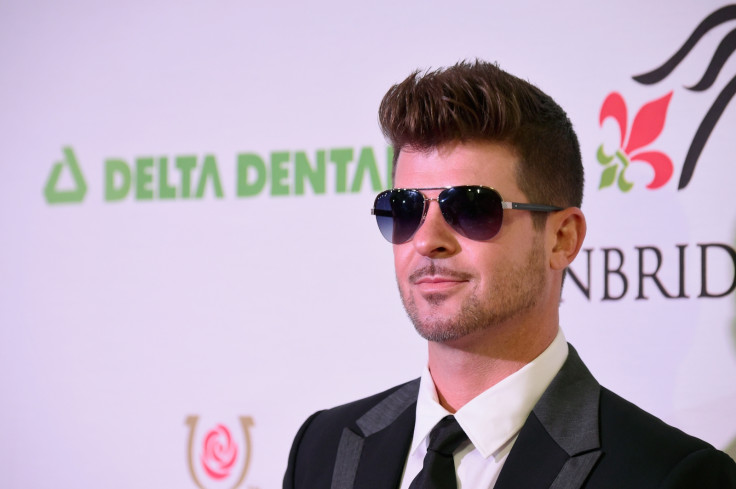 Radio host and TV producer Ryan Seacrest told his Twitter followers: "sad to learn of Alan Thicke's passing. he was a great friend over the years. thoughts & prayers to his family," and legendary singer Chaka Khan said: "Condolences to the family of @Alan_Thicke. If ever there was a time celebs are thinking about our mortality, 2016 is it." Actor Ed Helms wrote: "Rest in peace Alan Thicke - You brought so much light, love and humor to the world! Deeply grateful for your friendship and wisdom."
Canadian actor Alan rose to prominence starring as Dr Jason Seaver in TV sitcom Growing Pains between 1985 and 1992. The actor most recently made an appearance in Netflix's Fuller House while other roles in recent roles included Scream Queens, This Is Us, Bad Management and How I Met Your Mother.
Addressing Alan's death, Dan Fogelman, creator and executive producer of This Is Us, said in a statement: "I was so saddened to hear about the passing of Alan Thicke. It feels like just yesterday he joined us on the pilot of This Is Us – he was an absolute joy to work with and hang out with, both on and off camera. I know I speak for the entire This Is Us family as we send deepest condolences to his family, friends, and loved ones."
Alan Thicke is survived by his wife Tanya Callau and three sons Robin, Brennan and Carter.