Arsenal striker Robin van Persie may be undecided over his future in north London, but his better half has declared herself happy with life in England.
Van Persie has just a year remaining on his current deal at The Gunners, after scoring 30 Premier League goals this season on the way to the club qualifying for the Champions League, which was secured with victory at West Bromwich Albion on Sunday.
Both the Dutchman and Arsenal are planning talks this week concerning a new deal, however the player's wife, Bouchra, insists she wants to stay put.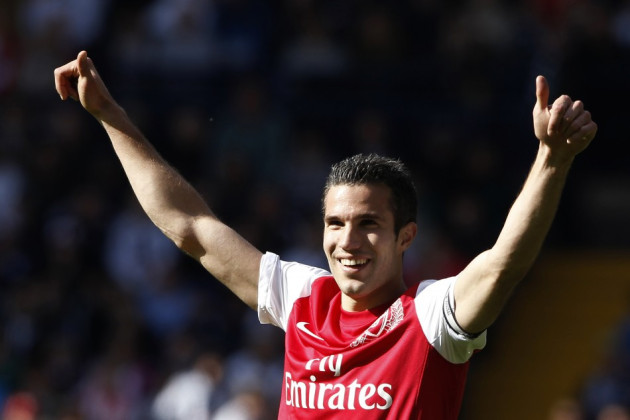 "We have been in London for eight years now. As a family, we love it here," she said. "Robin is captain of Arsenal and, as many people claim, the leader of the Arsenal team.
"Arsenal believed in Robin when he was young and when he was considered as a bit of a rebel.
"We don't want to upset things at home either. Our kids, Shaqueel and Dina, go to school here in London. And they are just as happy as we are. We still expect to sit down after this season is over and have a look at the future.
"We have to make some decisions at some point. But it is not just about Robin. He also thinks about us, his children and me. I also love it that everyone at Arsenal respects him. At the training ground, at the stadium, his teammates, the fans.
"Everyone comes up to me all the time to tell me how happy they are with him. I also see that Robin is really kind to everyone at Arsenal in return. As a skipper should be!"
The addition of Lukas Podolski is one of many potential carrots for Van Persie ahead of the new season, with the German international's addition showing a change of emphasis in Arsene Wenger's transfer policy.
The club will enter the Champions League at the group stage as well, meaning they will avoid a play-off in August, an added bonus of their late season resurgence which saw them beat Tottenham Hotspur to third spot.
His decision will prove pivotal to Arsenal's hopes of breaking their seven-year trophy drought, and any desire they have of bridging the gap to Manchester City and Manchester United.